Thin, vertically sealed pouches with perforated tear notch for reliable seal and easy-rip open. Sold as a reel of laminate.
Flexographic and digital printing is available up to 10 colors for customized brand messaging to achieve great shelf impact and communicate company values.
500 kg. In units, the minimum order quantity will vary from 10,000 and up, depending on the material, dimensions, and thickness. For lower quantities of ready-made bags with Tipa branding, please visit our e-shop.
Yes. Just like nature's packaging, TIPA's compostable laminates used for sachets that are placed in a compost environment will biodagrade into water, CO2, and bio-mass.
Absolutely. Just like nature's packaging, TIPA's compostable sachets placed in a compost environment, will decompose, becoming compost that returns to nature. Conventional flexible plastic packaging, on the other hand, is impossible to recycle and ultimately becomes microplastic.
TIPA's sachets are made of a proprietary blend of fully compostable polymers, which are both bio-based and fossil-based (yes! fossil-based polymers can be compostable too). This blend provides our films with a similar set of properties and capabilities of conventional plastic, so that brands could use compostable packaging for their chain of supply without compromising on quality or sustainability.
Littering is never a good idea. If you want to dispose of your compostable sachets, do it the right way by putting it in a compost bin, where it will break down into water, CO2 and biomass just like any other organic matter.
Other applications you may be interested in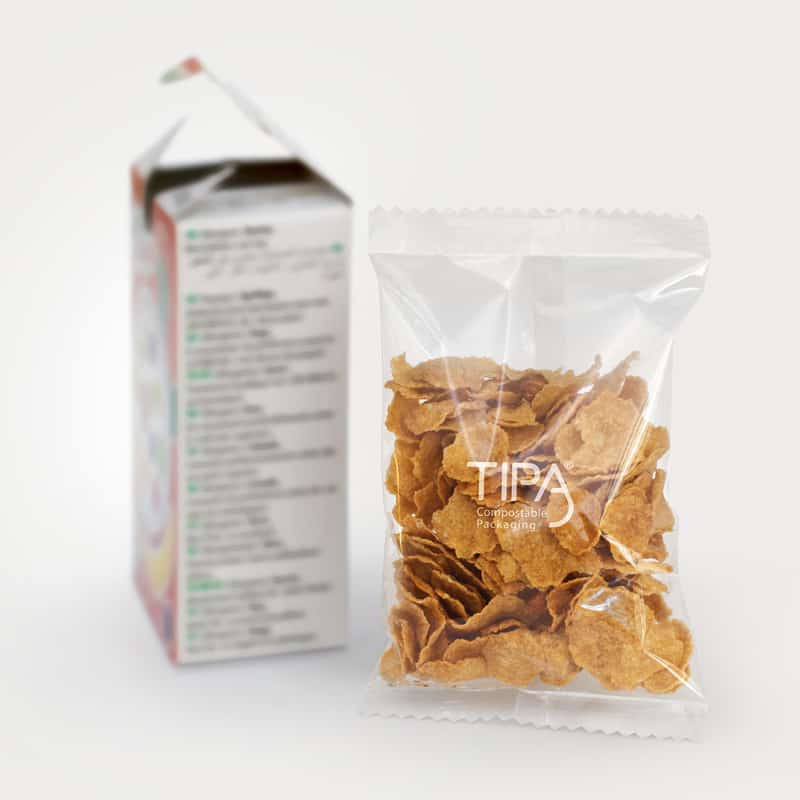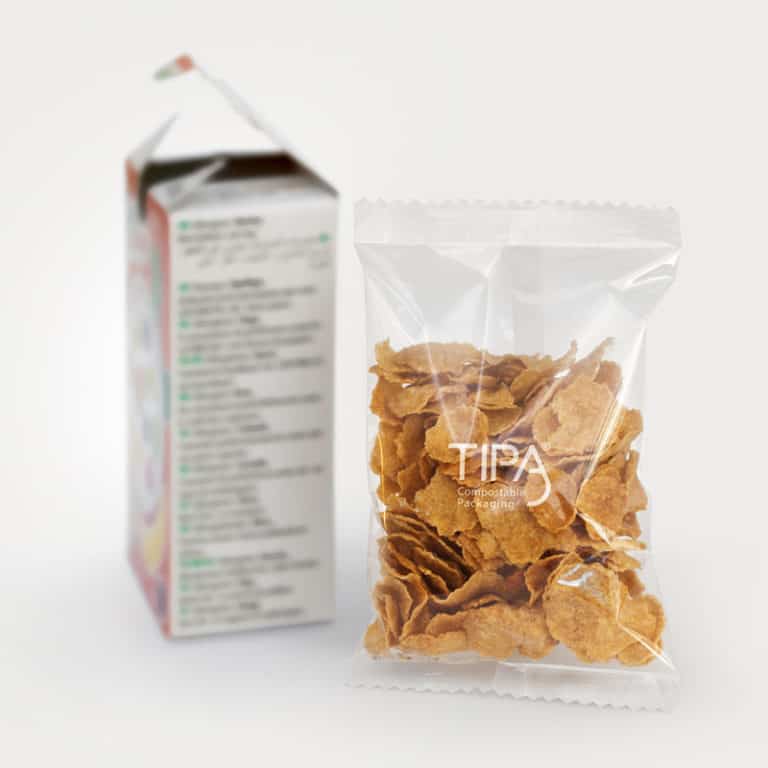 High-quality flow-wrap bags with horizontal or vertical fin or lap seal, and durable seal on both ends.
High-quality flow-wrap pouches with horizontal fin or lap seal and durable seal on both ends, designed to wrap individual punnets.
Custom-sized lidding laminate that is heat-sealed to a punnet/tray for an easy-peel open.