Sun & Swell, a sustainable snack company based out of Santa Barbara, California, has decided that the packaging of their wholesome snacks needs to be as eco-friendly as the contents inside.
"When we learned about biodegradable food packaging, how could we not do it?" Kate Flynn, CEO, and Co-founder of Sun & Swell, is a leader in the sustainable food movement, making the extra effort to run a wholesome business. "When we can find better solutions, we feel like it's our responsibility. "
Make healthy food accessible
A couple of years ago, Kate switched to eating simple, clean foods. This entailed omitting added preservatives and refined sugars. "If it's not a recipe you can make in your own home kitchen, it won't be something we put out there."
99% of packaged food is not healthy for us, loaded with additives. Sun & Swell's mission is as simple as their snacks – to make healthy food accessible.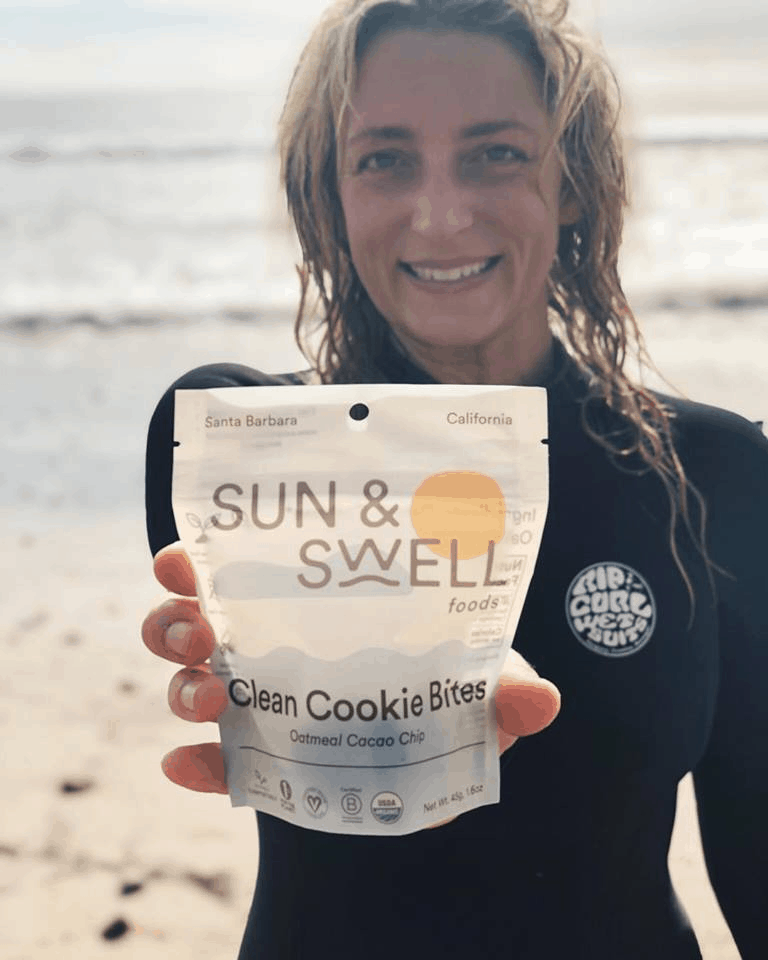 A clean and simple snack deserves a clean and simple package
As Sun & Swell began to grow as a business, it soon dawned on the founders that they have a responsibility to provide an overall wholesome product – referring to not just the snacks but to the package, it comes in. "The bigger, overall mission is to create whole products in the best way we can. We want to focus on the purpose rather than the profit."
'This bag is compostable'
Kate and her team care about the environment, so they were determined to find packaging that was eco-friendly. After researching compostable packaging for snacks, they found TIPA®, a developer and producer of fully compostable packaging. "When we found TIPA®, that was it. We couldn't continue to use plastic when we knew there was a solution out there."
Future of U.S. Snacks with sustainable packaging
Santa Barbara, where Sun & Swell is based, is a leader in the movement, having banned plastic straws last year, encouraging the use of reusable bags and collecting food waste for composting, among other endeavors. "We see positive change taking place primarily in coastal states where people are more dialed into coastal preservation," commented Marketing and Partnerships lead Cathryn Strini.
The Sun & Swell journey epitomizes sustainable food success, showing just how possible it is to be the change you want to see in the world.