A growing number of consumers – particularly millennials –  expect brands to become sustainable. For direct-to-consumer brands, embracing sustainability is no longer an added bonus – it's the new market standard. A recent report by Accenture revealed that 83% of people believe it's important for companies to design products that are meant to be reused or recycled. Another study suggested that 88% of today's consumers want brands to help them be more environmentally friendly and ethical. 

One of the easiest, most cost-effective ways that a brand can go green is by adopting an eco-friendly last mile. The last mile refers to the final stage in the delivery process when a package moves from the distribution center to its final destination. Traditionally, brands rely on third-party logistics providers to fulfill their last-mile delivery. This leaves brands with no control over their sustainable practices during this critical stage of the customer journey.
The good news is brands can take back control and embrace sustainability during the last mile. Here are three easy and cost-effective ways brands can go green and make a difference during the last mile.
1 - Deliver with Low-Emission Vehicles
If you've been to New York City this past year, you may have noticed couriers riding around on bikes or electric trikes. The city is on a bold mission to reduce congestion and vehicle emissions with its Commercial Cargo Bike Program that aims to replace delivery trucks with electric cargo bicycles. Several other cities have followed suit, as they begin to understand how damaging standard delivery solutions are for the environment. In New York City alone, 1.5M packages a day results in 1.2 tons of CO2 emission, daily. Partnering up with an eco-friendly last-mile company that uses low-emission vehicles is an innovative and low-cost way to lower your carbon footprint, and to extend your brand's commitment to the environment all the way through the last mile.
2 - Store Hyperlocal, Inside the City
The days of 3-5 day shipping are over. Consumers expect to receive their goods within hours of ordering on the same-day, or the next-day latest. The question remains: can deliveries be fast and eco-friendly? You bet! Third-party logistics providers generally store goods in giant warehouses miles outside the city. Transporting goods with trucks not only takes a long time but also contributes to an enormous amount of greenhouse gas emissions. Hyperlocal urban storage allows for shorter delivery routes and faster delivery times. When goods are stored closer to customers, fewer trucks and cars enter the city. The end result? Less CO2 emission, a cleaner city, and planet. 

3 - Offer Eco-friendly Returns and Exchanges
Returns and exchanges can be detrimental to the environment. Approximately 165 billion packages are shipped in the US each year, with the cardboard used roughly equating to more than 1 billion trees. According to one study, US returns alone create 5 billion pounds of landfill waste and 15 million tones of carbon emissions annually. That's more or less the same amount of waste produced by 5 million people a year. Packaging options like compostable packaging from TIPA help to make brands' returns processes more sustainable, instead of heading to a landfill, their home compostable poly bags are composted into healthy soil. Additionally, brands can partner with last-mile companies like Bond, that offer eco-friendly pickup returns and drop off options. Something as simple as a no-box exchange or adding labels onto an existing package can make a major impact on your brand's carbon footprint.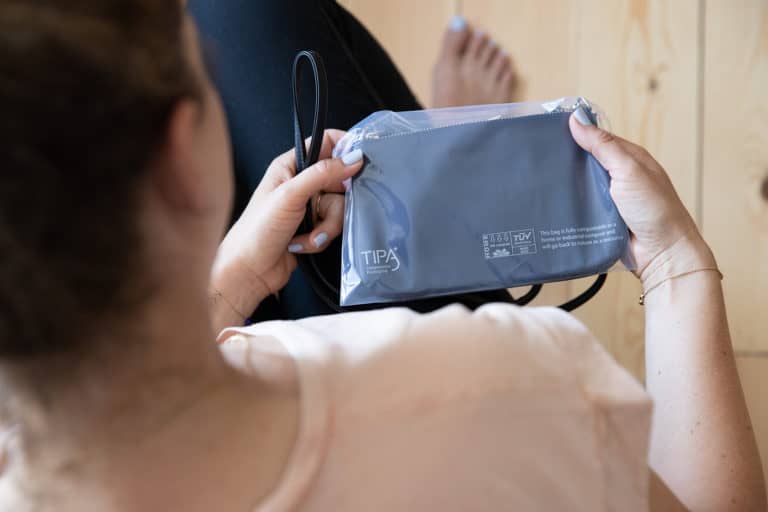 Adopting an eco-friendly last mile is a chance for brands to be at the forefront of the eco-revolution and make the world a safer place.
Join Bond and TIPA on a mission to make your brand more sustainable from supplier to last-mile, one order at a time.