If you want to eat your way to a happier, healthier you, then the granolas from The Happy Pear are for you!
Now available in compostable pouches, these tasty treats promise to nourish mind, body, and soil!

A big dream
The Happy Pear started in 2004 with a small vegetable shop and a big dream from twin brothers, Dave and Steve Flynn. Fast forward 15 years and they now have 3 cafes, a farm, a product range, a roastery, 3 online courses, 120 employees and a community of over 1 million people eating more vegetables! We talked to Chris Peare, Head of Product Marketing and Business Development at The Happy Pear, about his company's philosophy and the introduction of compostable packaging from TIPA.
What does "sustainable" mean for you at The Happy Pear?
"At The Happy Pear, we want to create a healthier and happier world.  That's why we make delicious and healthy plant-based food for you to eat and why we're doing our best to put it in a more sustainable and environmentally friendly packaging (just like our new granola pouch!)." 
What is your view on composting?
"We are passionate about plants which means we are passionate about the soil.  The better the soil the better the veg so we know how important compost is. We started our compostable packaging journey a long time ago in our cafe where all of our takeaway packagings is fully compostable. We have a team dedicated to more sustainable packaging with the priority being compostable."
"Our granola pouch is the first of our mainstream wholesale products and we have also just re-launched our sprouts in compostable tubs. Many of our "Pears" (our wonderful staff) grow their own fruit and veg and make their own compost to fertilize the soil.  It is something that is valued throughout the business."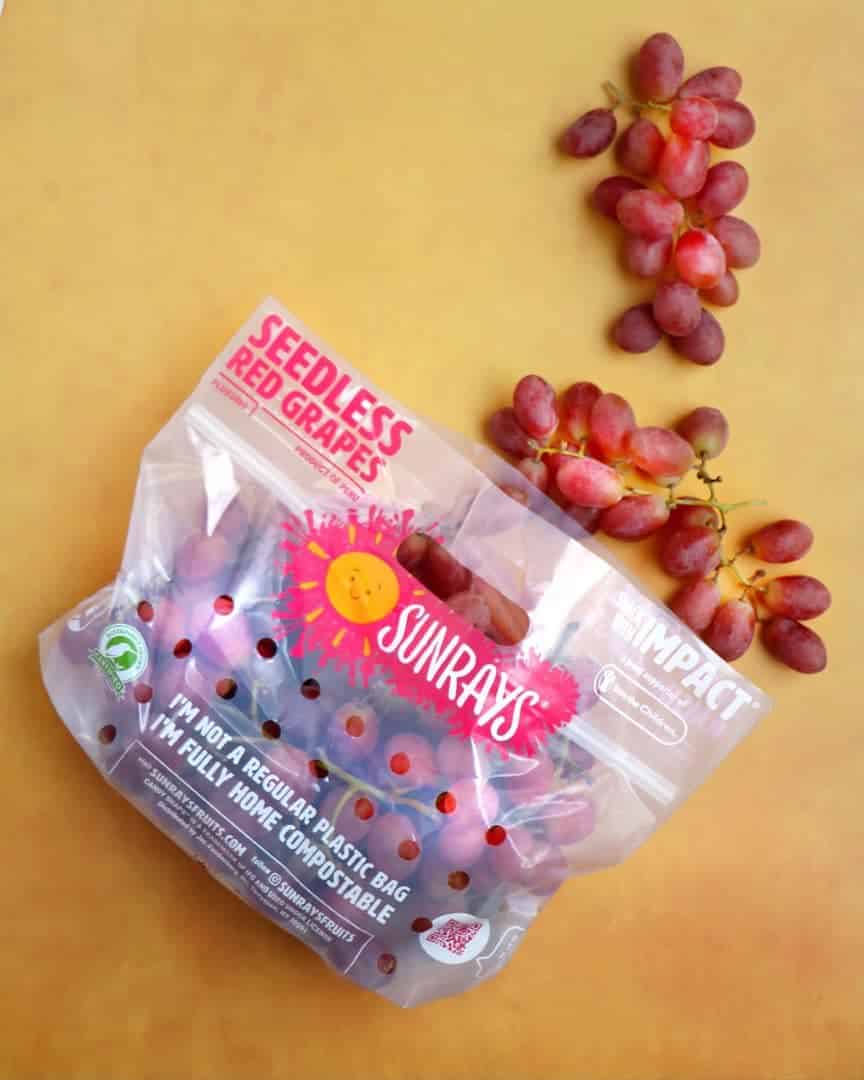 Are you doing any composting at your stores or encouraging your employees to compost?
"As part of our granola re-launch we have created a compostable page on our web site to help educate people about how plastic is affecting the environment and educate them on how to dispose of our new packs, the difference between home and industrial composting, etc."
What made you decide to use compostable packaging?
"Our granola was packed in fully recyclable rigid plastic tubs. Although they were fully recyclable we don't know what happened to them once they are taken home from the shops. We knew that plastic wasn't right for the environment or the brand and our customers were telling us that they wanted us to change. We listened, though it took longer than we would have liked. We didn't want to change from tubs to a box with a plastic inner bag because the soft plastic that the bag would have been made of is not recyclable here in Ireland. We waited till we could find the full solution and we are so happy with the result."
How does compostable packaging align with The Happy Pear's vegan product offer?
"All of our wholesale products are made of plants and we are working towards the same for our packaging."
How did you find out about TIPA's compostable packaging?
"Research. We have a great new product development team who did their research on compostable packaging, particularly for this product as it was the priority."
What was it about TIPA's compostable packaging that particularly appealed to you?
"The pouches are amazing and there is no compromise on branding. It looks like our competitor's plastic pouches on the shelf and there is no compromise to our branding which is bright and vibrant. The only issue with them looking so like the other pouches out there is that we have to do a really good job of educating people that they are compostable and good for the environment."
What are the values that you see for The Happy Pear in TIPA's packaging?
"The Happy Pear values are Passion, Excellence, Authenticity, and Relationships (PEAR). Working with TIPA packaging allows us to hit these
values for our granola packaging. We are passionate about the environment and about our customers and these pouches allow us to show this by creating environmentally friendly packaging and answering our customer's calls to reduce our plastic output."
"Our new pouches definitely feed into our excellent value as they have improved our shelf presence as well as putting us at the forefront of granola brands when it comes to packaging. We are the first granola brand in compostable packaging in Ireland which is excellent. Compostable packaging is much more authentic to our brand. We love to talk about sustainability because it is something we believe in and we are working hard to make sustainability a reality."
You can order your TIPA packaging for your business here. 
How important is your customers that your product packaging is compostable?
"We have a massive online following and great customers, many of whom were asking us to give them a more sustainable way to buy our delicious granolas. It took a little while but we did it. We recently exhibited our new pouches at Wellfest, a wellness festival in Dublin with over 14,000 attendees. The reaction to our new packaging was fantastic."