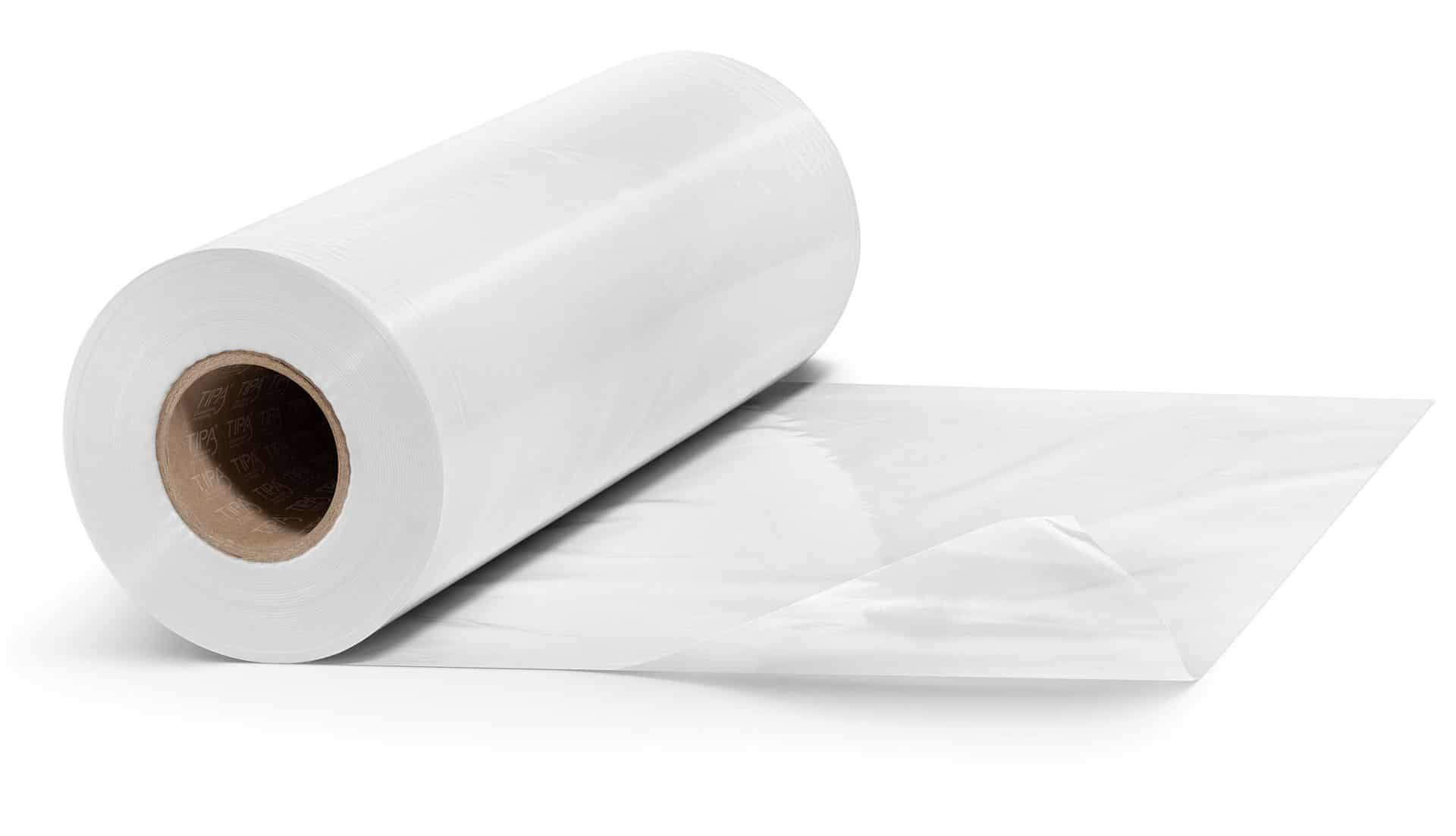 Fully compostable, transparent laminate
TIPA's products and applications align with official standards for compost conditions [EN13432]
TIPA's compostable, highly transparent laminate is an excellent alternative to conventional flexible plastic laminates, but is designed to biodegrade just like organic waste in industrial compost, where accepted.
T.LAM 607 is a 2-ply laminate that runs on most conventional plastic packaging machinery and possesses good oxygen and moisture barriers for extended shelf-life for food products. The clear laminate is printable, sealable, and available in a range of thicknesses and applications.
Good oxygen and moisture barriers
Printable
Excellent sealing properties
Superior mechanical properties
Available in thicknesses of 45 – 100µ
Dry Food, Frozen Food, Chilled Food, Baked Goods, Apparel
500 kg – for converting.
Reel size is customized to order. TIPA® compostable films and laminates run on conventional plastic packaging machinery with mechanical properties and sealing strength comparable to conventional plastic sealing.