Jac Vandenberg created the SUNRAYS® brand to offer a high quality, healthy snack that doesn't only taste great, but also invites their customers to be active participants in the brand's social and environmental missions to create a brighter future.
As stewards of the planet Vandenberg felt it was their responsibility to find an alternative to traditional plastic packaging– especially given that they work in the fresh produce industry.
"We've been exploring sustainable alternatives for grape bags for some time now," says John Paap, Brand Manager at Jac Vandenberg. "We are all too aware of the problems with traditional plastic packaging and it is critical we begin to move away from this material.
In our BIO bags, we have a real solution that offers something that looks and feels like traditional plastic but will biodegrade in compost, just like the fruit inside it. We are confident that these bags will help retailers achieve their targets set around zero waste, plastic reduction, and overall sustainability"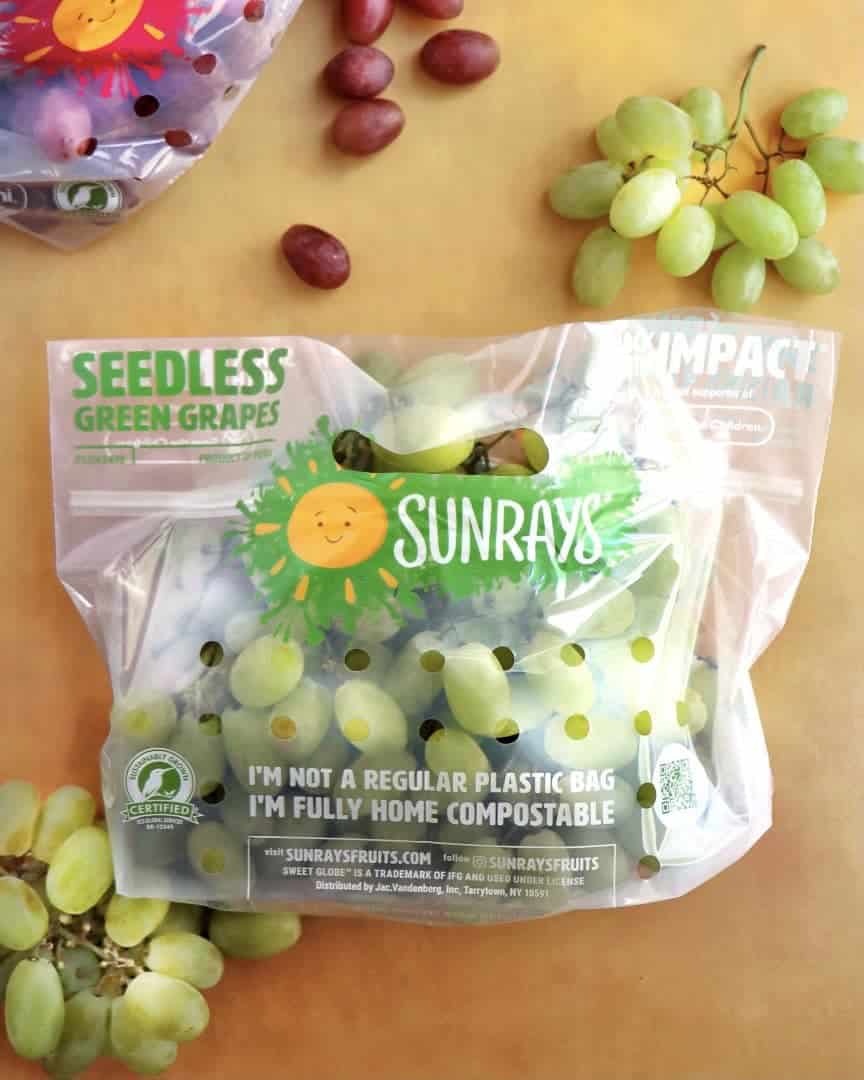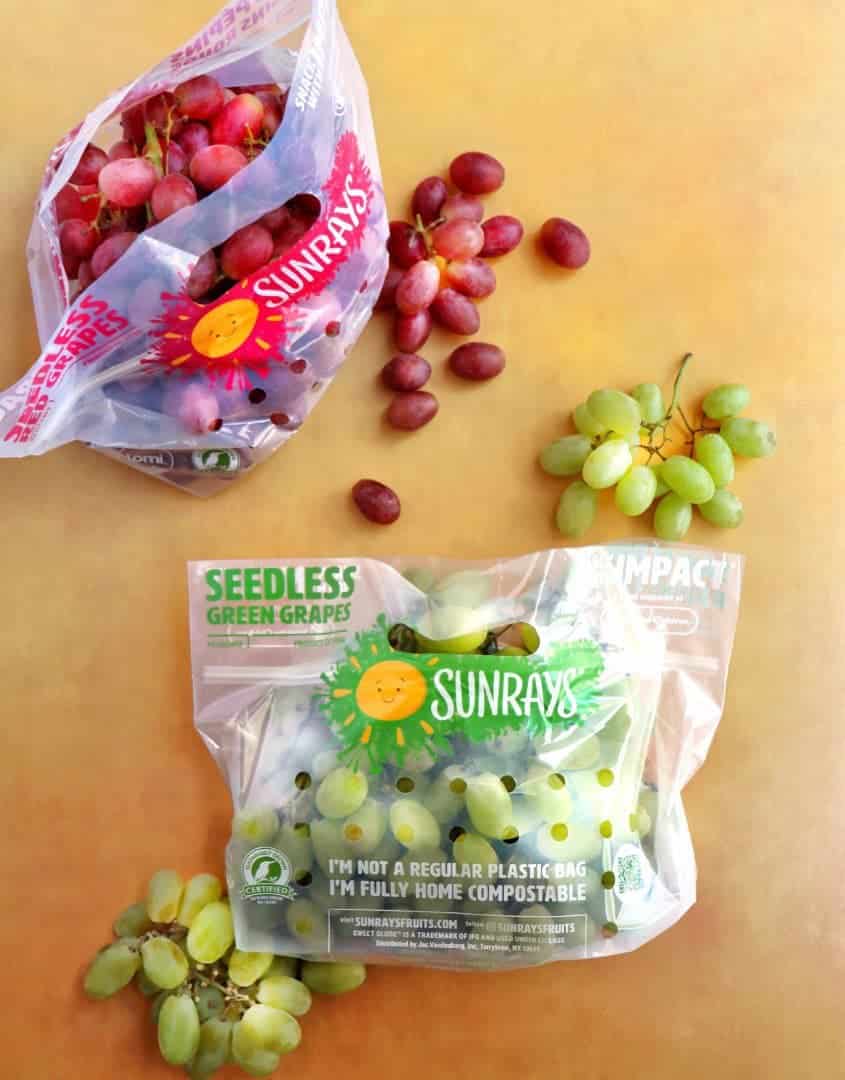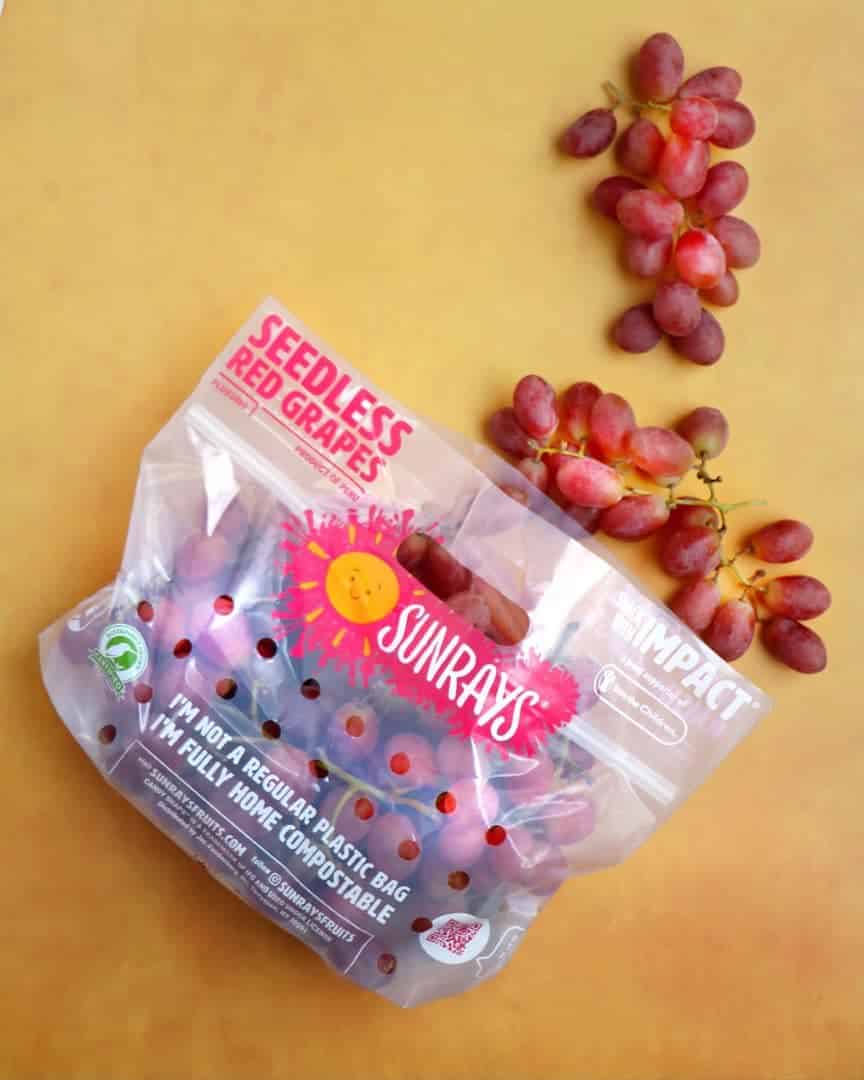 Vandenberg chose TIPA because they are the leader in compostable packaging and their ethos mirrored the SUNRAYS® brand's enthusiasm and vision for packaging of the future. TIPA offered Jac Vandenberg a solution that would keep the structure of the package the same, maintain visibility of the product, and retain the shelf impact for retailers. In short, it looks and feels like regular plastic bags but it's not.
Jac Vandenberg chose home compostable TIPA 302 Zipper Bags to pack their SUNRAYS® grapes.
You can find SUNRAYS® in major national and regional retailers and wholesalers across the United States and Canada, including but not limited to: Kroger, Albertsons, Safeway, Hannaford, UNFI, Sobeys, Publix, Associated Wholesale Grocers, C&S Wholesale Grocers, Lowes, Tops Friendly Markets, Meijer and more!
Sunrays compostable choice: