Keep your baked goods fresh with packaging that keep the earth clean
Keeping bread, cookies, and cakes fresh is the most important factor when it comes to baked goods packaging.
TIPA's compostable packaging is designed to provide a high moisture barrier that maintains your baked goods' freshness and shelf-life, so they will last longer. Furthermore, the packaging is transparent, making your product as appealing on the outside as it is on the inside.
It will also be transparent to your consumers that your brand is committed to reducing plastic waste, as our packaging goes back to nature at the end of its use, leaving zero waste behind.
TIPA offers compostable films for a wide range of baked goods applications, including Open Bags, Wicketed Bags, Zipper Bags, Resealable Bags and Pillow Bags. All these options are available with flexographic and digital printing for customized brand messaging, creating a strong impact on the shelves.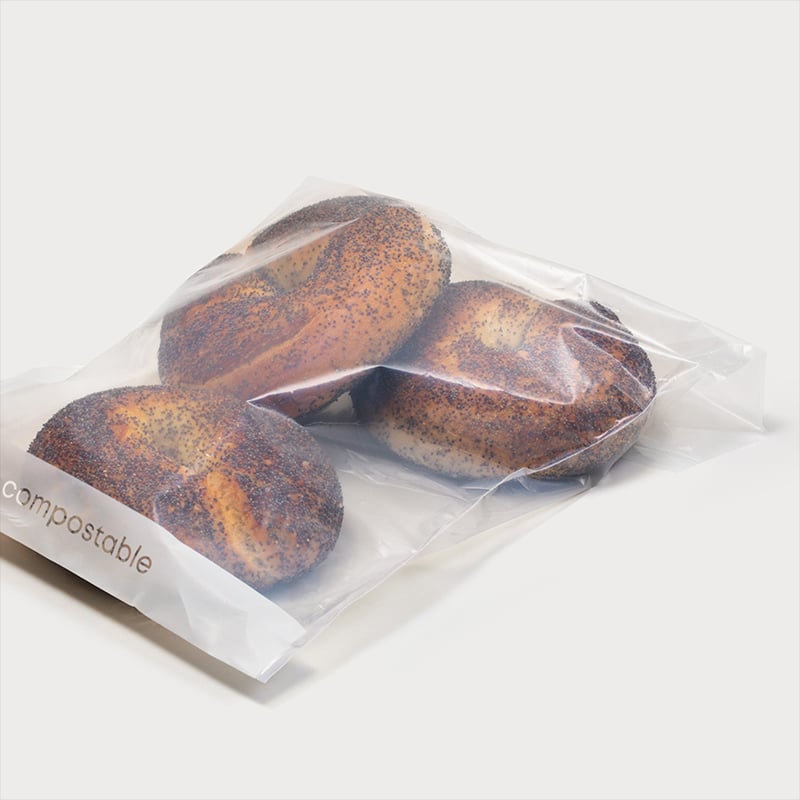 User-friendly and durable bags with or without adhesive tape strips on the folding flap.
Minimum Order Quantity: Starts from 500 kg
Looking to go compostable?