Eco-friendly packaging that keeps food fresh from shelf to pantry
Choosing an eco-friendly alternative for your brand's dry food packaging requires careful consideration to ensure snacks, bars, pantry items, tea, coffee beans, and other dry food stays fresh.
With TIPA's compostable packaging, your product will look as good on the outside as it tastes on the inside, and consumers will identify your brand's commitment to reducing plastic waste with a package that matches its ethos. TIPA's eco-friendly packaging solutions provide high moisture and oxygen barriers to maintain food's freshness and shelf-life, so your food lasts longer, but waste from your packaging doesn't.
TIPA's compostable films and laminates come in a variety of commonly-used dry food applications, including bar wrappers, stand-up pouches, pillow pouches, and sachets with flexographic and digital printing for customized brand messaging to achieve great shelf-impact.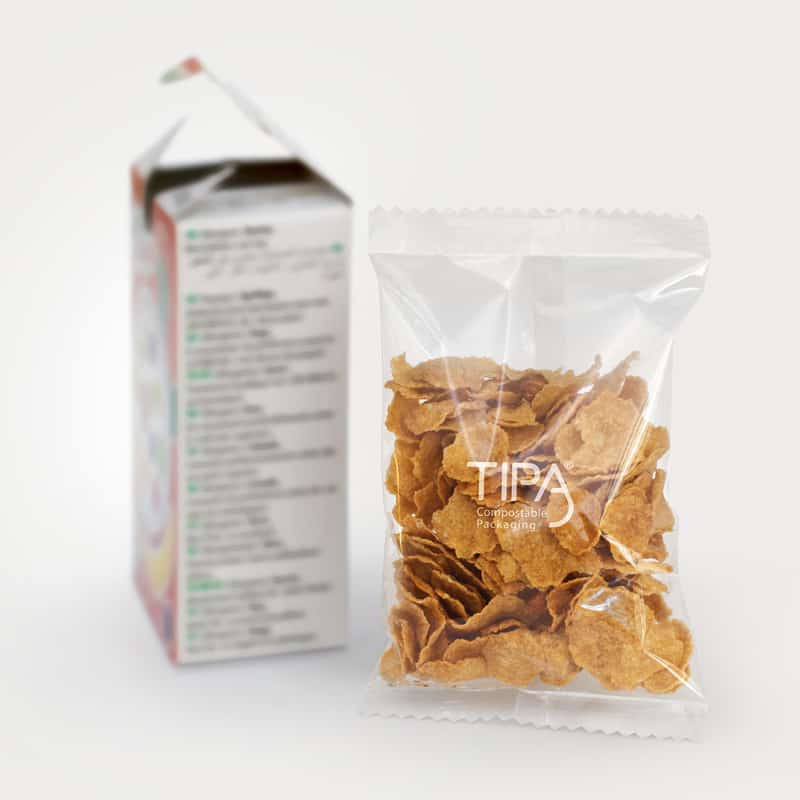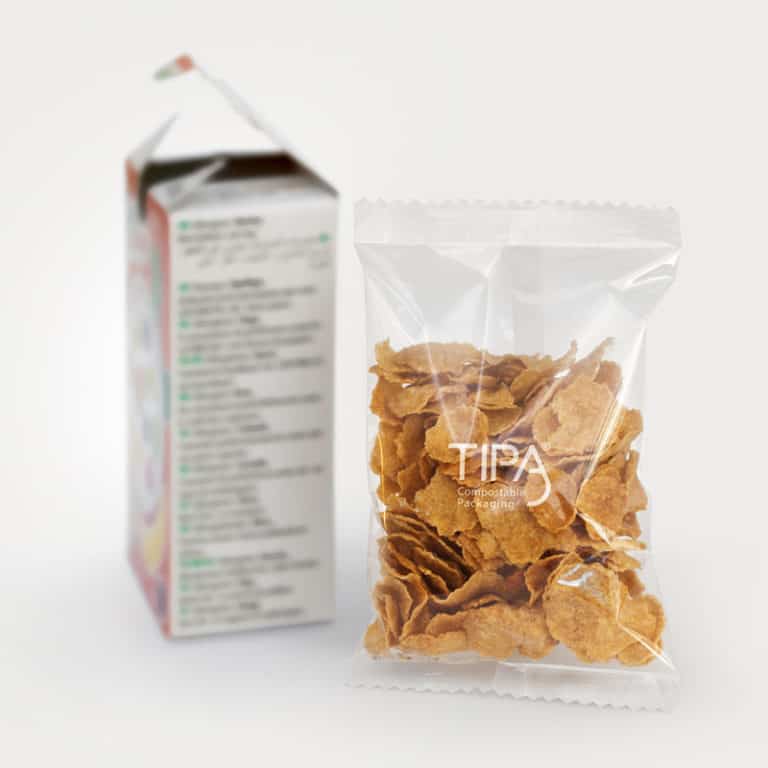 High-quality flow-wrap bags with horizontal or vertical fin or lap seal, and durable seal on both ends.
See some answers to the most common questions about eco friendly packaging:
Yes, TIPA's compostable packaging for dry food has similar barrier properties as conventional plastic. It will keep your packaged goods safe and fresh while ensuring a sustainable end-of-life for the packaging.
TIPA's certified home compostable dry food packaging will decompose in a home composter at up to 24 weeks; certified Industrial compostable dry food packaging will decompse within 6-12 weeks, in industrial compostable facilites, according to your area regulations for industrial comosting.
Place it in a location suitable for composting, such as a home compost bin or organic waste bin, if your local waste treatment center accepts compostable packaging. The composter's conditions will trigger the packaging to decompose into water, CO2, and biomass, eventually becoming a rich nutrient compost.