A bag that lasts is so last season
Looking for some transparency in sustainable fashion? TIPA's eco fashion packaging accommodates a diverse range of fully biodegradable packaging applications for fashion, including an eco-friendly alternative to conventional polybags for apparel, accessories, jewelry, and more.
Compostable alternatives to conventional plastic packaging help designers and fashion houses reinforce sustainability ethos throughout their supply chain and ensure that your carefully manufactured clothing makes it to its destination safely and sustainably, with exceptional brand impact.
See below TIPA's eco-friendly packaging solutions for clothing: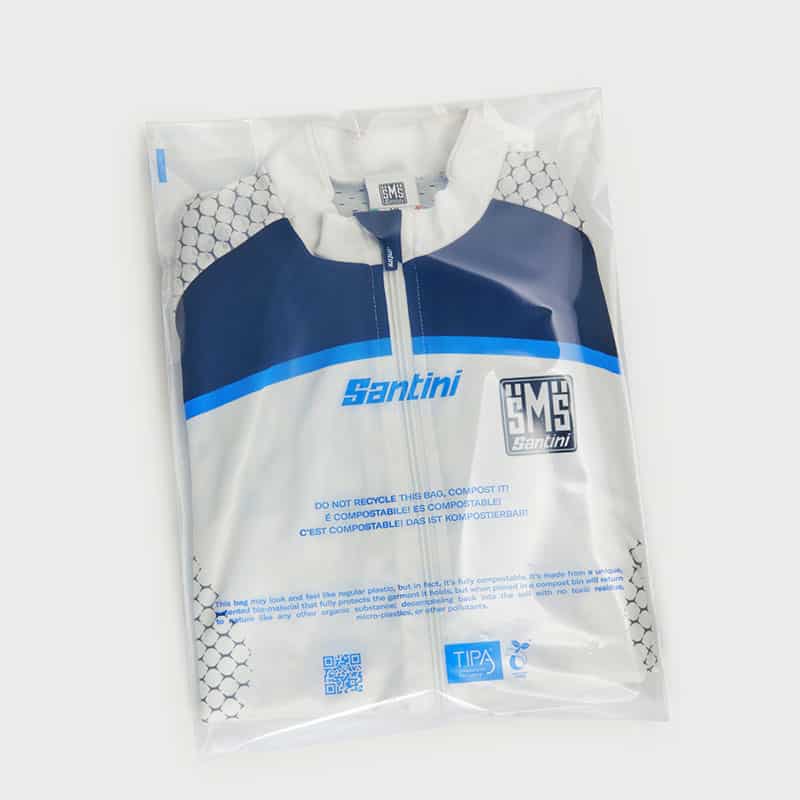 User-friendly and durable bags with or without adhesive tape strips on the folding flap.
MOQ: Pre-made Packaging – Ranges from 9,000-230,000 units per design. Reels – Starts from 500kg.
TIPA's compostable pre-made packaging is now available in small quantities on our E-shop.
Order your compostable packaging now.