A bag that lasts is so last season
Looking for some transparency in sustainable fashion? TIPA's eco fashion packaging accommodates a diverse range of fully biodegradable packaging applications for fashion, including an eco-friendly packaging alternative to conventional polybags for apparel, accessories, jewelry, and more.
Compostable alternatives to conventional plastic packaging help designers and fashion houses reinforce sustainability ethos throughout their supply chain and ensure that your carefully manufactured clothing makes it to its destination safely and sustainably, with exceptional brand impact.
See below TIPA's eco-friendly packaging solutions for clothing: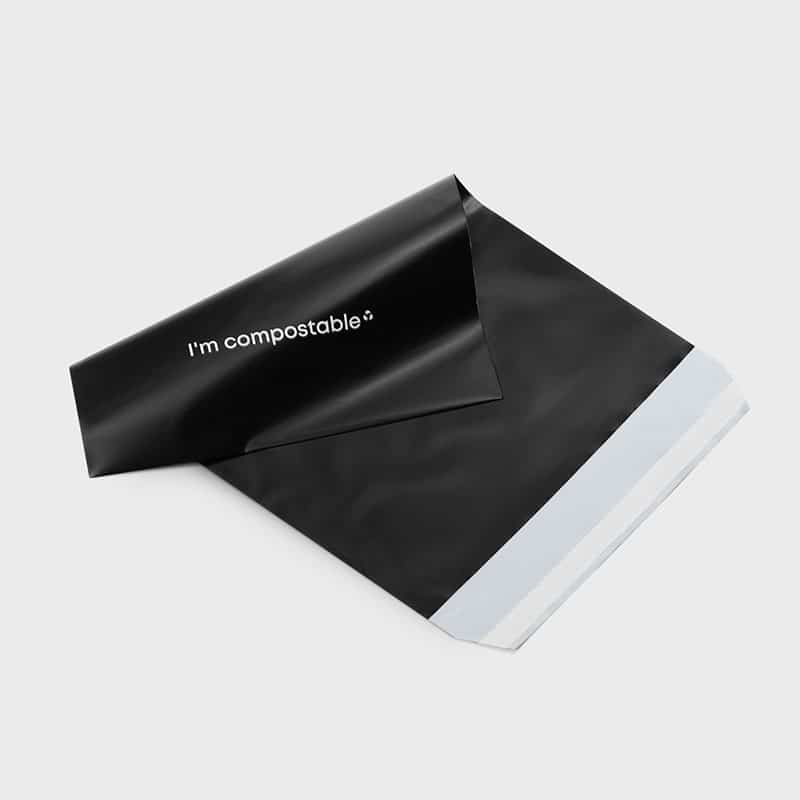 Protective and opaque mailer bag with a sealable adhesive strip on a folding flap for secure packing and shipping.
MOQ for custom packaging -500 kg. In units, the minimum order quantity will vary from 20,000 and up, depending on the material, dimensions, and thickness.
For lower order quantities please visit our e-shop and choose from a variety of stock ready-made bags with TIPA branding.
See some answers to the most common questions about eco friendly packaging:
Ethical fashion brands all over the world choose compostable packaging for a more sustainable supply chain. By using eco-friendly packaging you will be reducing environmental impact, differentiating your brand from competitors, and improving your brand's reputation. It demonstrates a commitment to sustainability and corporate social responsibility which may lead to increased customer loyalty.
TIPA's premium packaging gives your attire a premium look and feel, while custom-printing options provide maximum brand impact. Additionally, the packaging's shelf life stability ensures your carefully manufactured attire reaches its destination safely and sustainably.
TIPA's packaging are made from fully compostable films and laminates that will decompose in a home composter within up to 24 weeks, and in an Industrial compost within 6-12 weeks
Place it in a location suitable for composting, such as a home compost bin or organic waste bin – check if your local waste treatment center accepts compostable packaging.