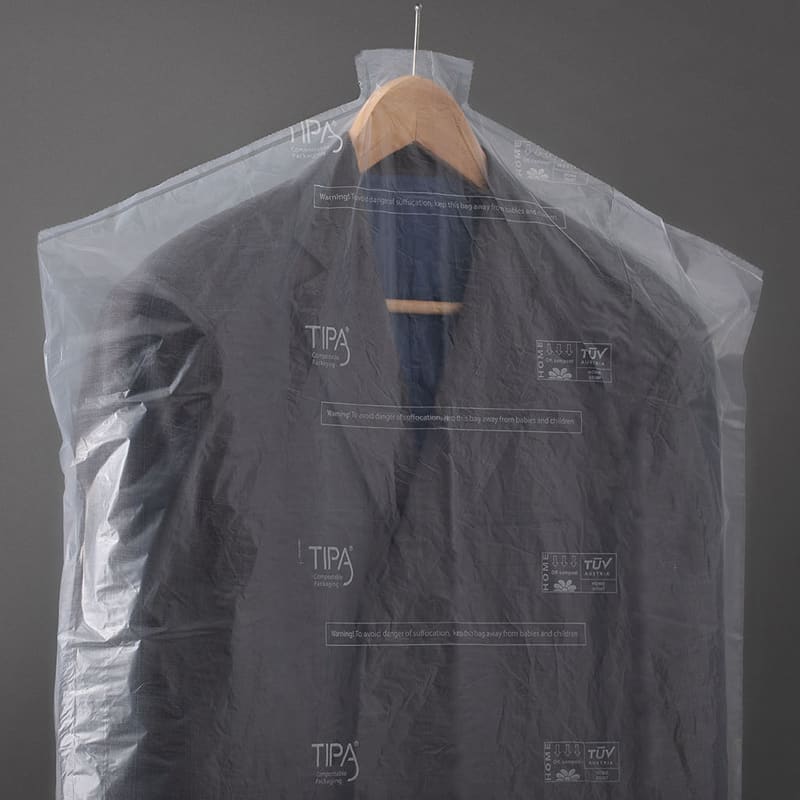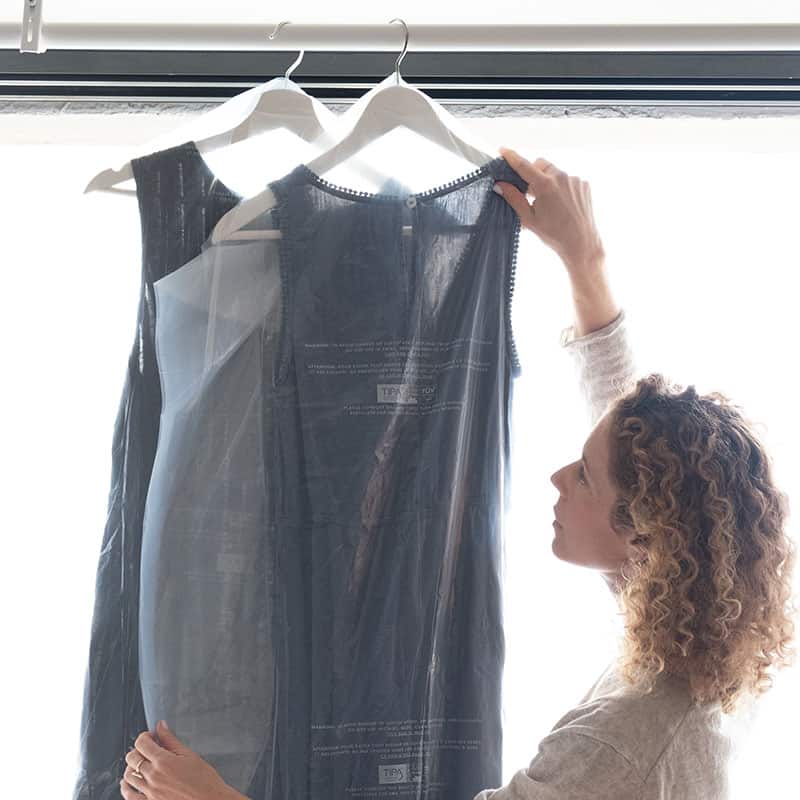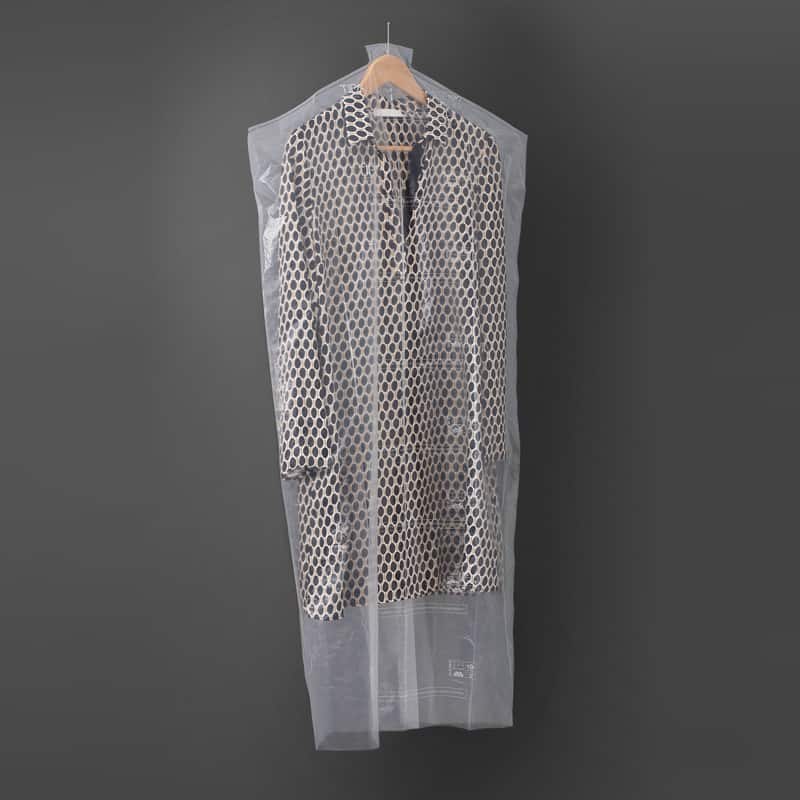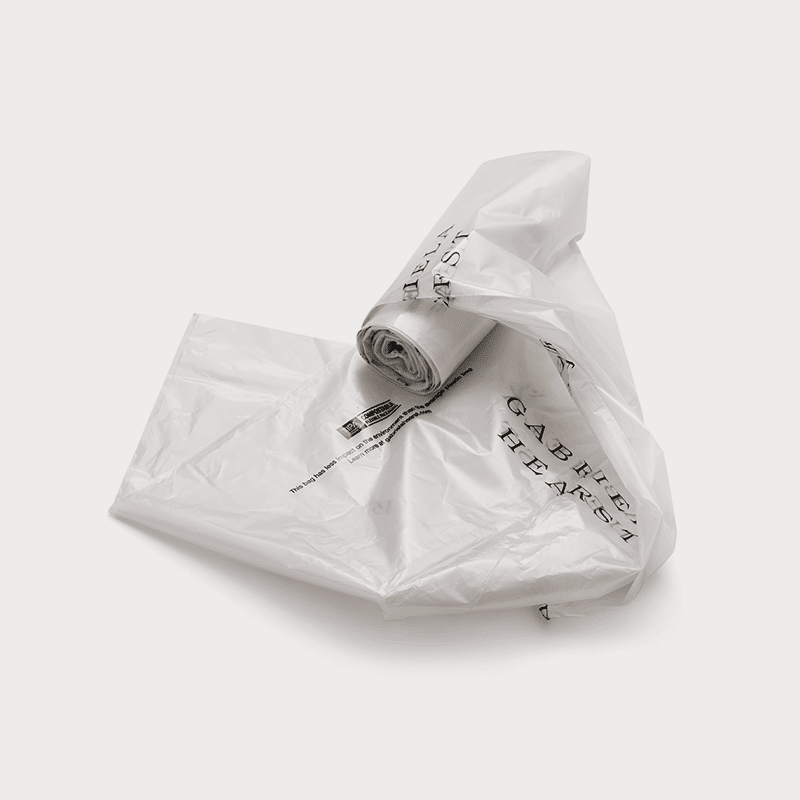 Film-Based Applications:
Home compostable garment bags are made from TIPA's transparent, lightweight, durable, and printable single-ply film. This eco-friendly alternative provides excellent protection and therefore is used as garment bags for dresses, gowns, t-shirts, suits and pants. Our eco-friendly garment packaging are printable up to 1 color to accommodate brand messaging, choking hazard warning, certification of composability, and disposal instructions. Garment bags can be custom sized for short, medium, and long garments. Each set of eco-friendly garment packaging comes on a reel for low-volume storage.
Features:
Bags are produced on a reel with easy-to-tear perforation.
Flexographic and digital printing is available in 1 color for customized brand messaging to achieve great shelf impact and communicate company values.
Suggested Uses:
Apparel: Garment Bag, Dress Bag