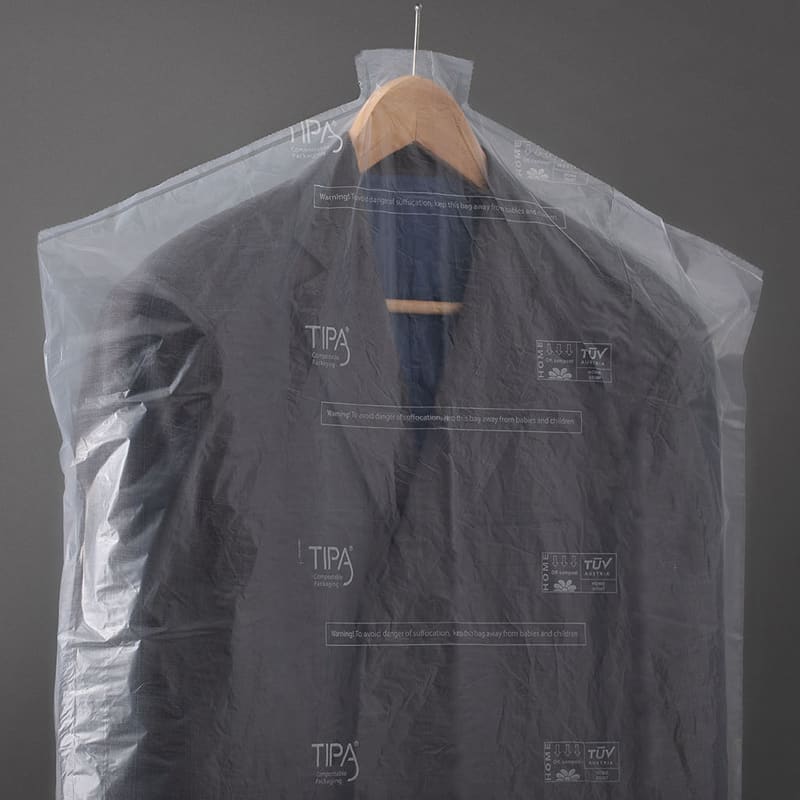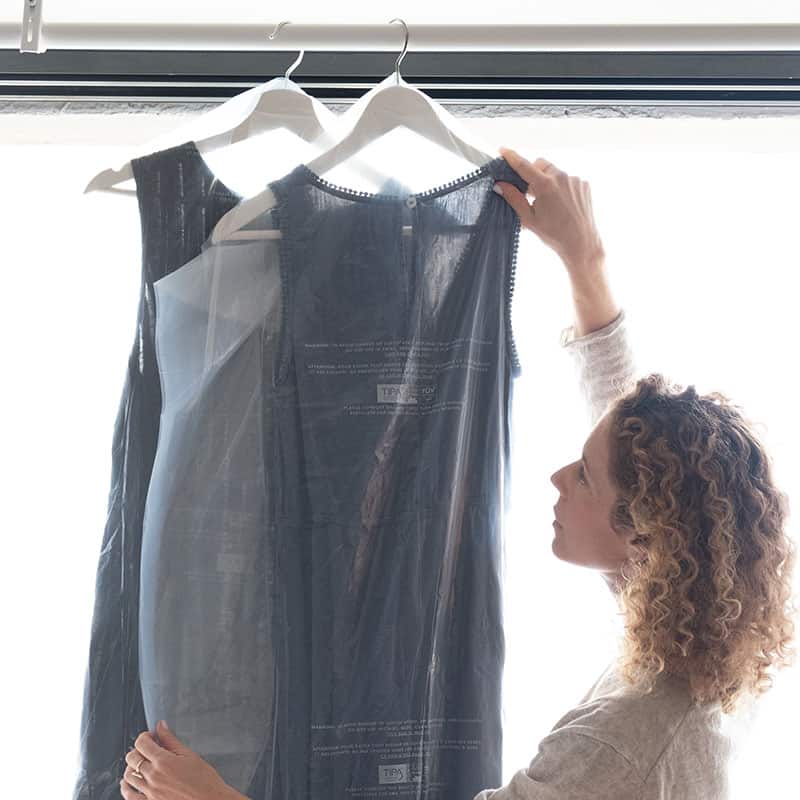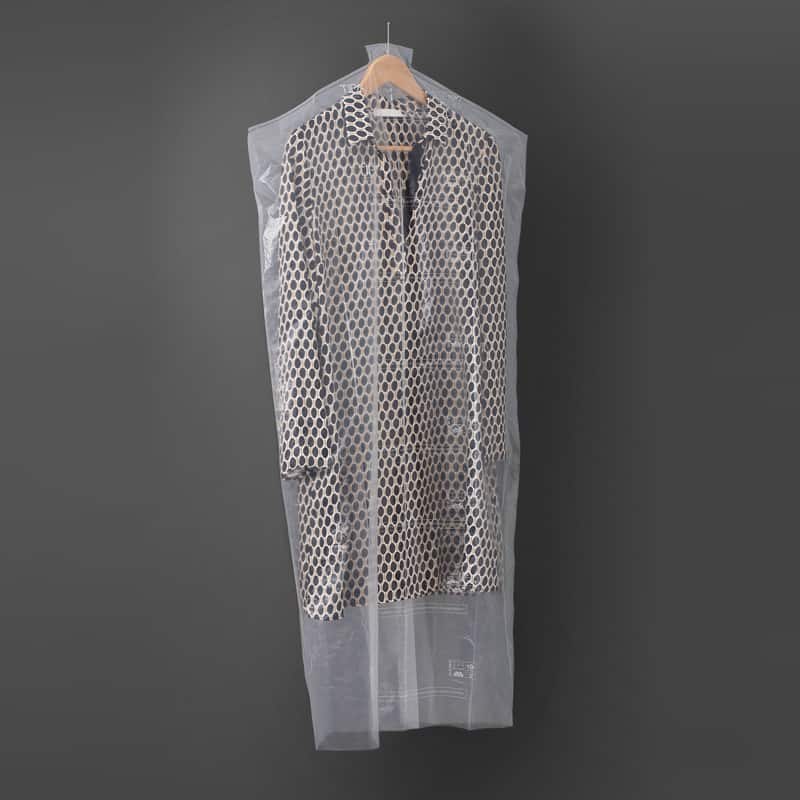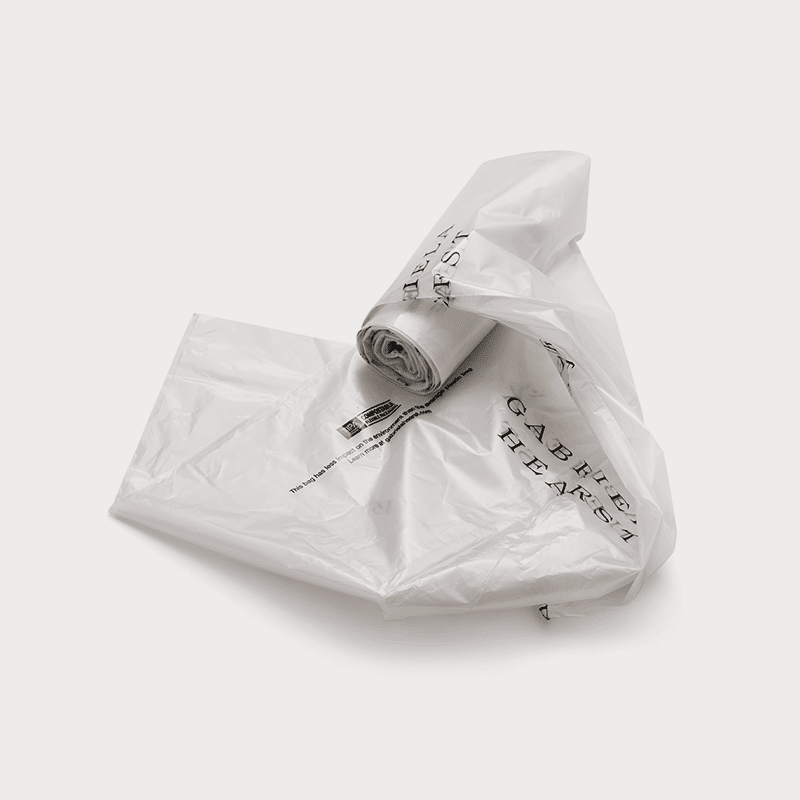 Home compostable garment bags are made from TIPA's transparent, lightweight, durable, and printable single-ply film. This eco-friendly alternative provides excellent protection and therefore is used as garment bags for dresses, gowns, t-shirts, suits and pants. Our eco-friendly garment packaging are printable up to 1 color to accommodate brand messaging, choking hazard warning, certification of composability, and disposal instructions. Garment bags can be custom sized for short, medium, and long garments.
Each set of eco-friendly garment packaging comes on a reel for low-volume storage.
Features:
Bags are produced on a reel with easy-to-tear perforation.
Flexographic and digital printing is available in 1 color for customized brand messaging to achieve great shelf impact and communicate company values.
Suggested Uses:
Apparel: Garment Bag, Dress Bag
MOQ Per Size/Design:
Starts from 25,000 units.
Each compostable packaging application is made-to-order with customized sizing and design.
Garment Bag can be produced from:
TIPA 303

Appearance

Transparent

 Features

Industrial Compostable

Home Compostable

Printability

Thickness (µ)

20-30

Layers

Single ply
TIPA 303 Inquiry
For small quantities, check out our E-shop for pre-made packaging.
Order your compostable Grament bags now!
When Gabriela Hearst Committed to Going Plastic-Free, She Needed a Solution for her Packaging
"Plastic harms the environment, which is why we are implementing the use of TIPA® Sustainable Packaging. TIPA® is the solution to a big problem."