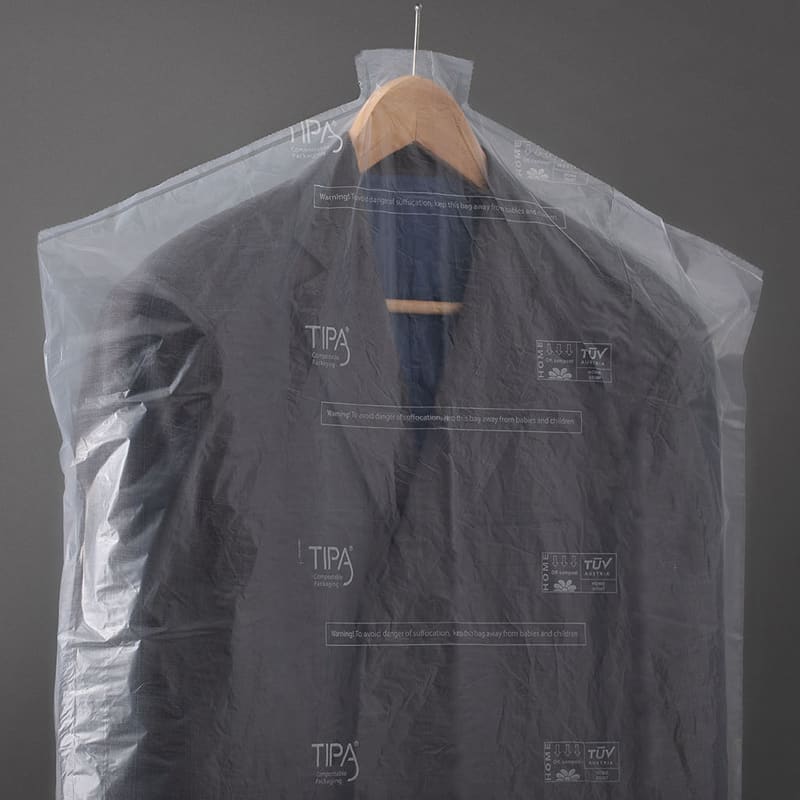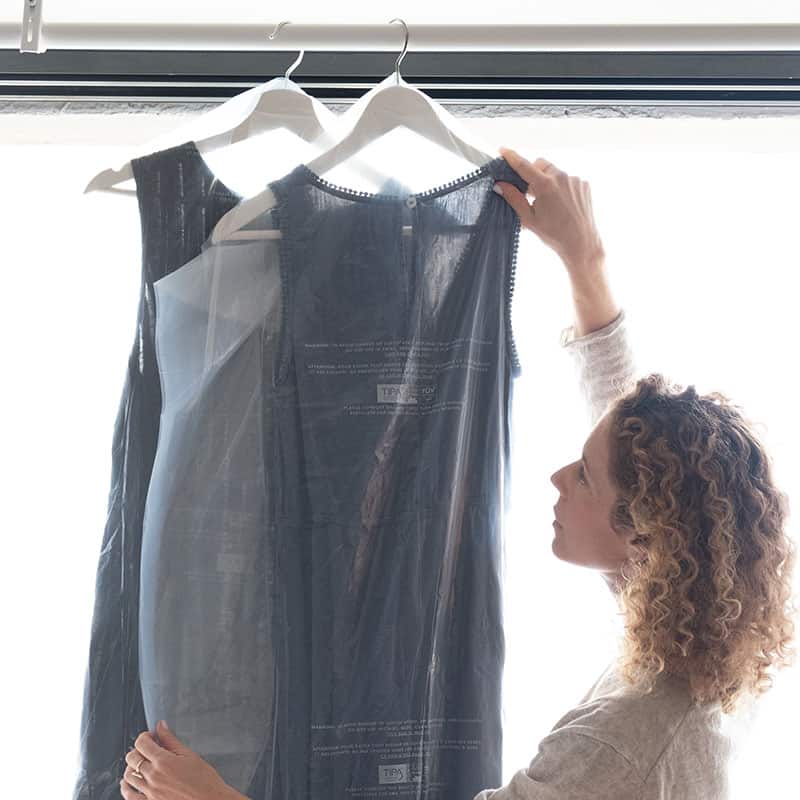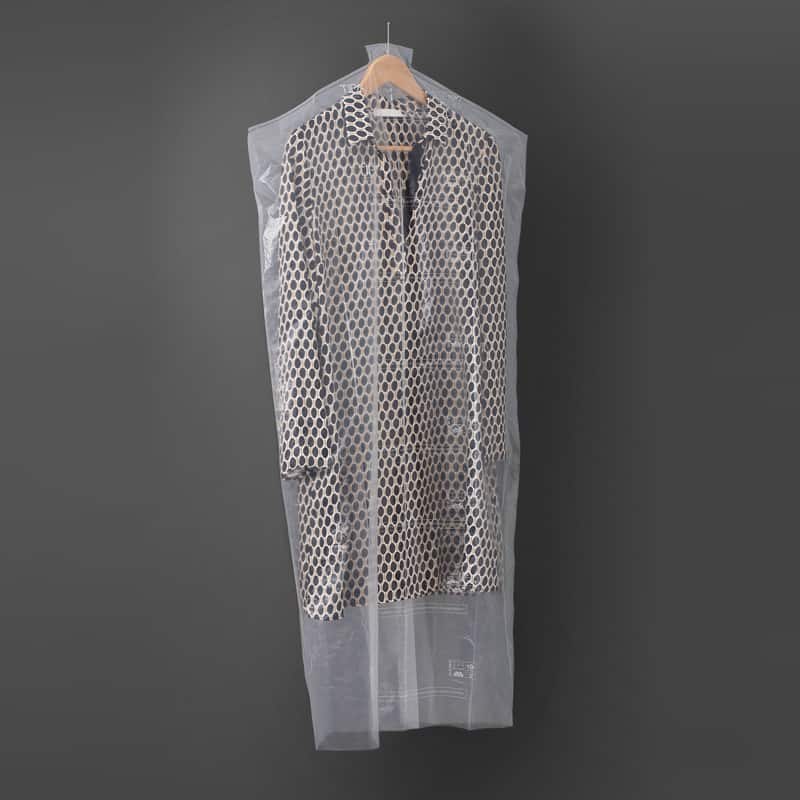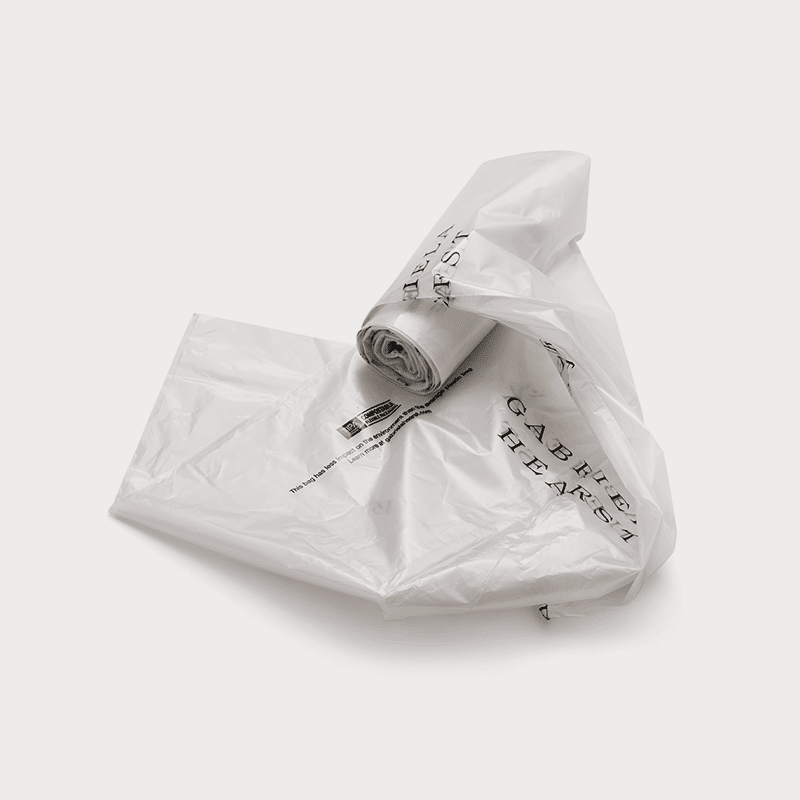 Film-Based Applications:
Home compostable garment bags are made from TIPA's transparent, lightweight, durable, and printable single-ply film. This eco-friendly alternative provides excellent protection and therefore is used as garment bags for dresses, gowns, t-shirts, suits and pants. Our eco-friendly garment packaging are printable up to 1 color to accommodate brand messaging, choking hazard warning, certification of composability, and disposal instructions. Garment bags can be custom sized for short, medium, and long garments. Each set of eco-friendly garment packaging comes on a reel for low-volume storage.
Features:
Bags are produced on a reel with easy-to-tear perforation.
Flexographic and digital printing is available in 1 color for customized brand messaging to achieve great shelf impact and communicate company values.
Suggested Uses:
Apparel: Garment Bag, Dress Bag
For off-the-shelf applications, check out our E-shop for pre-made packaging.
TIPA's certified home compostable garment bags will decompose in a home composter for up to 24 weeks; certified Industrial compostable garment bags will decompose within 6-12 weeks, in industrial compostable facilities, according to your area regulations for industrial composting.
Place it in a location suitable for composting, such as a home compost bin or organic waste bin, if your local waste treatment center accepts compostable packaging. The conditions in this environment will trigger the packaging to decompose into water, CO2 and biomass, eventually becoming a rich nutrient compost
By switching to compostable garment bags which turn into nutrient compost at their end of life, you can significantly reduce plastic waste in landfills and promote sustainable waste management practices.