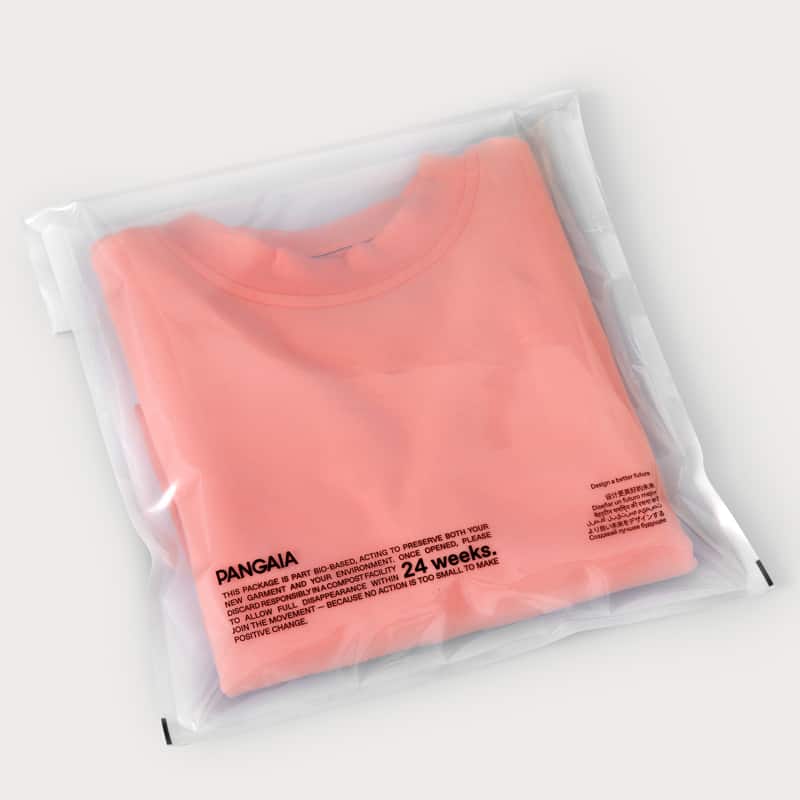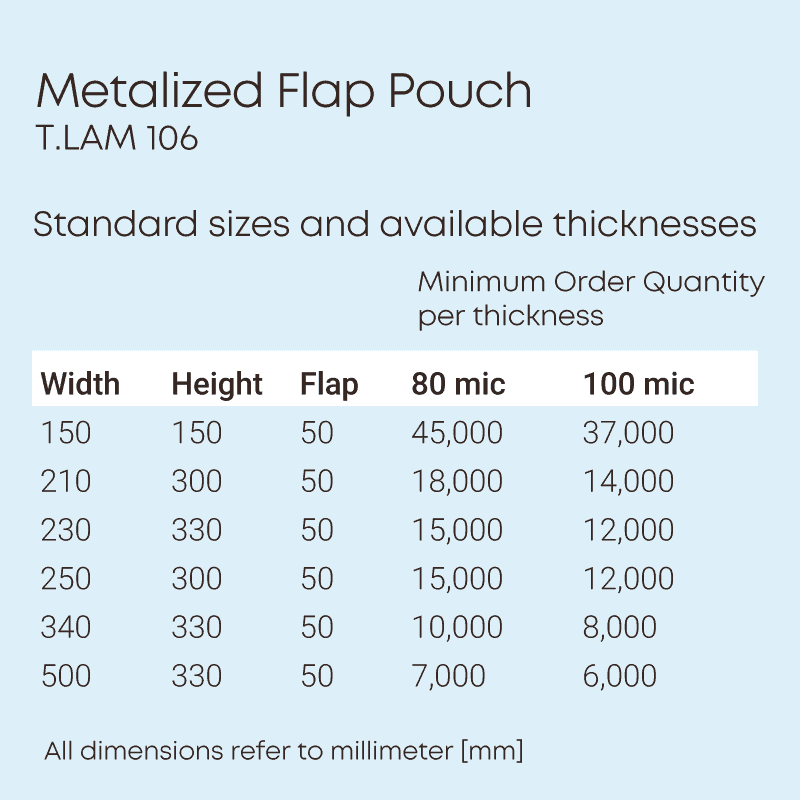 User-friendly and durable pouch with or without adhesive tape strip on the folding flap.
Features:
Flexographic and digital printing is available up to 10 colors for customized brand messaging to achieve great shelf impact and communicate company values.
MOQ Per Size/Design:
Ranges from 6,000-61,000 units per design, depending on size and material thickness.
Order options: Pouches without the adhesive strip – available in standard sizes. Pouches with adhesive strip – only available fully customized.
For lower quantities, pre-register to our upcoming Stock Program.
Available options
This packaging application can be fully customized to your dimensions and design requirements.
The MOQ for custom packaging starts from 500 kg.
T.LAM 106

T.LAM 607

T.LAM 608

Appearance

Transparent






Metalized



Features

Industrial Compostable






Home Compostable








Moisture barrier

High
Medium
Medium

Oxygen barrier

High
High
High

Printability

Thickness (µ)

 65-100

45-100

45-100


Layers

3-ply
2-ply

2-ply

T.LAM 106 Inquiry
T.LAM 607 Inquiry
T.LAM 608Inquiry
Flap Pouch can be produced from: