Gabriela Hearst relates to sustainability as "accountability." Since the brand was launched in 2015, Gabriela Hearst has been committed to sustainably sourcing quality materials for 'slow fashion' pieces that will have a very long life in order to limit environmental impact. "I wanted to create a brand that had that feeling of things that are well made and long lasting," says the designer.
Every year since the brand's inception, Hearst has pushed her sustainability goals further, and in 2017, in an effort to remove conventional plastic from her supply chain, Hearst reached out to TIPA® compostable packaging for an alternative solution for the brand's polybags and garment bags because of their quality and transparency. Hearst debuted TIPA® compostable packaging with pieces from her 2018 Fall/Winter collection, and continues to deliver on sustainability promises by pioneering ecological and ethical solutions all throughout the design supply chain.
Gabriela Hearst chose TIPA® resealable and garment bags made from home compostable TIPA 302 film, to package her designs.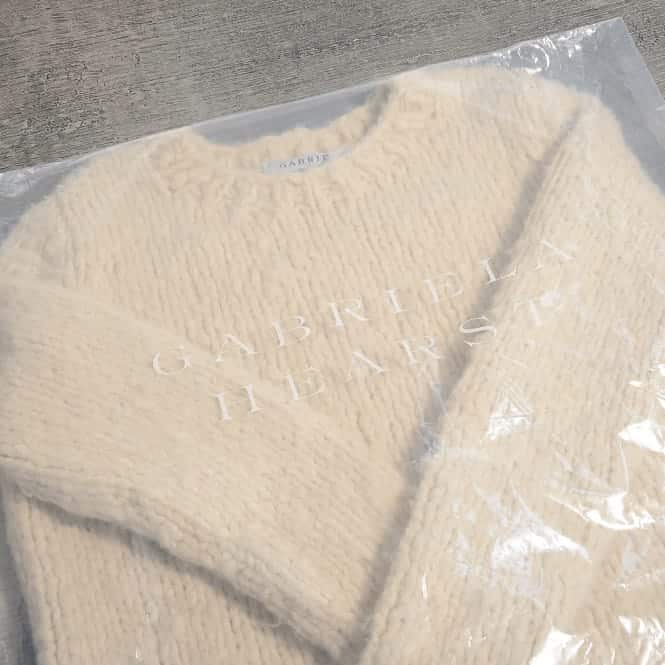 Gabriela Hearst's compostable choice: