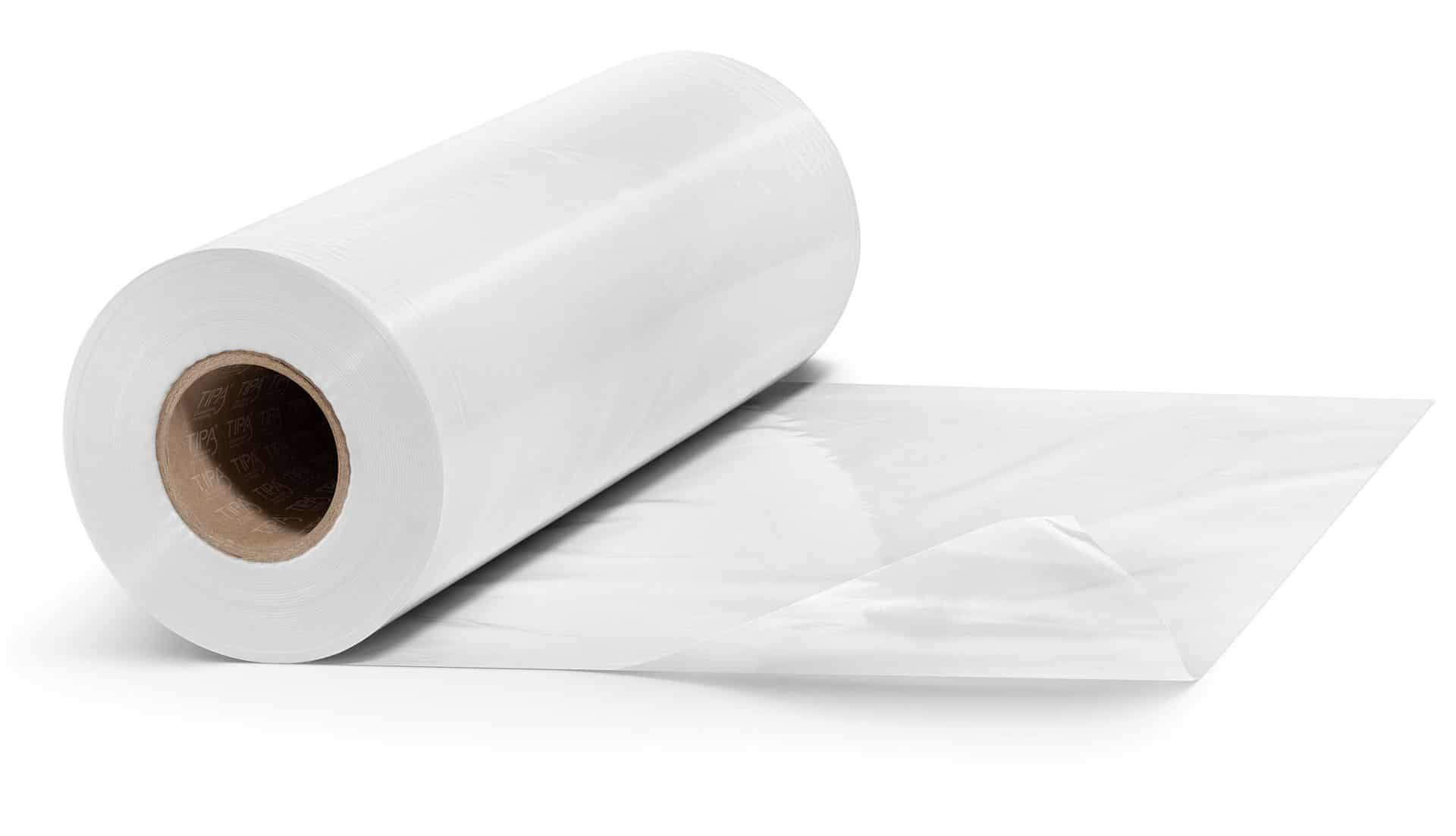 Home compostable, semi-transparent film
TIPA's products and applications align with official standards for compost conditions [EN13432]
TIPA's home compostable, Transparent film is an excellent alternative to conventional flexible plastic films like polyethene and is designed to biodegrade just like organic waste in home compost.
TIPA 303 runs on most conventional packaging machinery, is sealable, printable, and possesses superior mechanical qualities. This film is available in a range of applications and is suggested for use to package a wide range of products, including fresh produce, dry food, baked goods, chilled/frozen food, and apparel.
Blown
Both sides sealable and printable
Superior mechanical properties
Available in thicknesses of 15 – 80 μ
Used in laminates as sealing layer
Fresh produce, Dry food, Baked goods, Chilled food, Apparel
1 TON – for converting.
Reel size is customized to order. TIPA® compostable films and laminates run on conventional plastic packaging machinery with mechanical properties and sealing strength comparable to conventional plastic sealing.