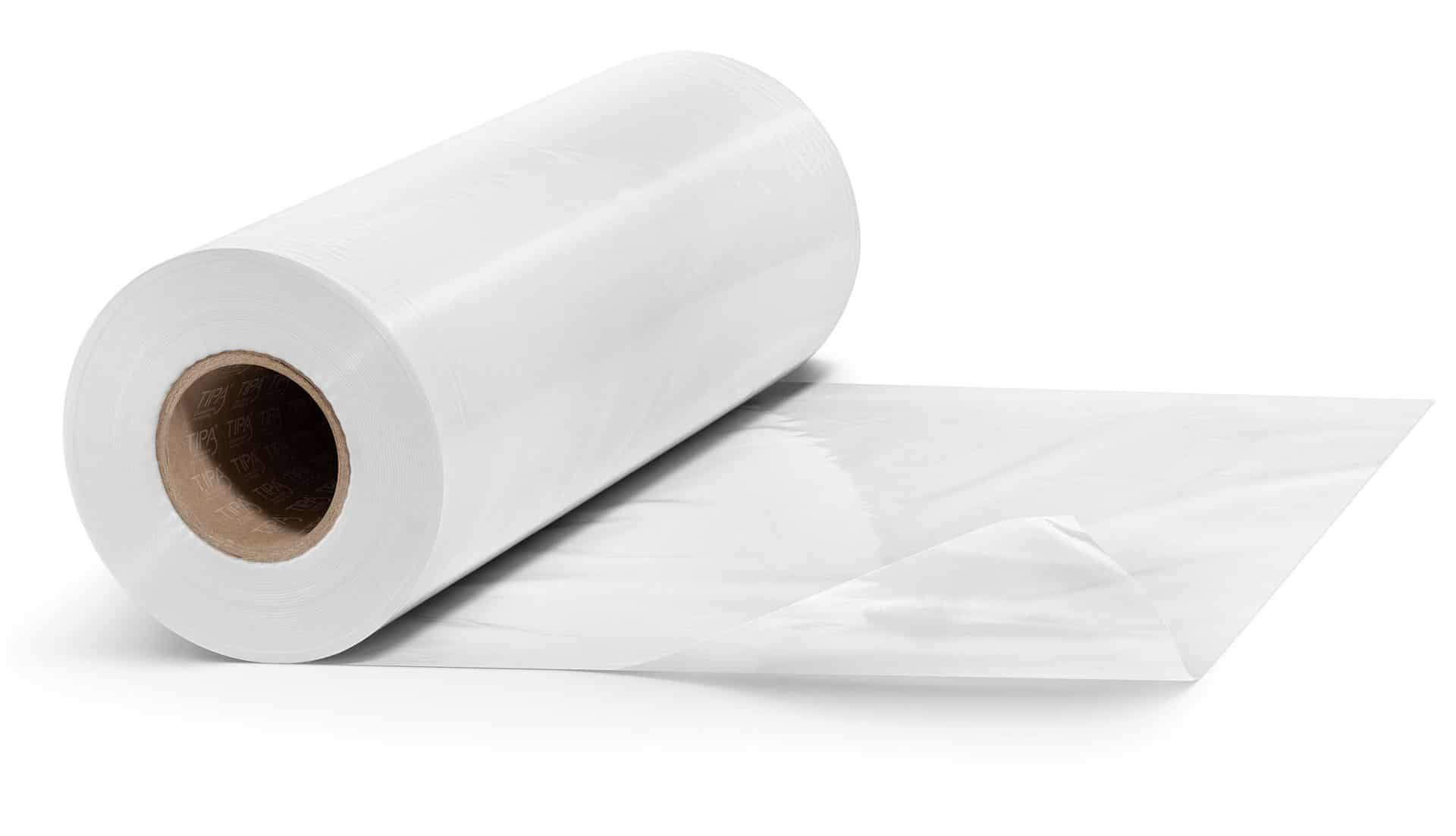 Fully home compostable, transparent laminate
TIPA's home compostable products align with available standards for home compostable materials (TÜV OK compost Home scheme, AS5810)
TIPA's home compostable, highly transparent laminate is an excellent alternative to conventional flexible plastic laminates and is certified to biodegrade just like organic waste in backyard, home, and community composts.
T.LAM 608 is a two-ply laminate that runs on most conventional plastic packaging machinery and possesses a good oxygen and moisture barrier for extended shelf-life for various packed goods, especially dry food. The clear laminate is printable, sealable, and available in a range of thicknesses and applications. Suggested for packaging food products such as nuts, granola, grains, pet food, powders, supplements, energy bars, dry pasta, spices, cookies, dried fruit snacks, as well as frozen or chilled food
Good oxygen and moisture barriers
Printable
Excellent sealing properties
Superior mechanical properties
Available in thicknesses of 55 – 100µ
Dry Food, Frozen Food, Chilled Food, Baked Goods, Apparel
Starting from 750 kg – for converting.
Reel size is customized to order. TIPA® compostable films and laminates run on conventional plastic packaging machinery with mechanical properties and sealing strength comparable to conventional plastic sealing.