What happens when a company owner combines his passion for a clean environment with his desire to make a healthy kids' snack? It's called Baba Bear!
Irenki is a Polish manufacturer of flour-free cookies that proudly describes itself as "probably the only company in the world to bake millet and oatmeal cookies without flour". 
The company is also proud of being sustainable in many aspects, and lately, ever since it began using TIPA compostable packaging, it has not left any waste behind, either.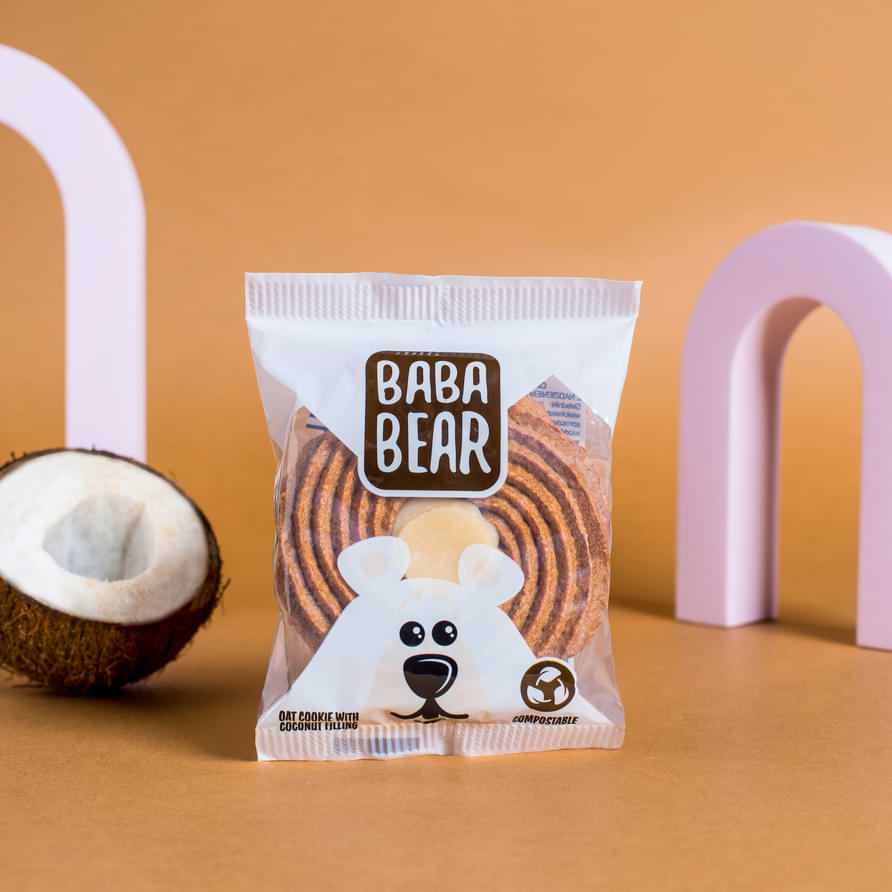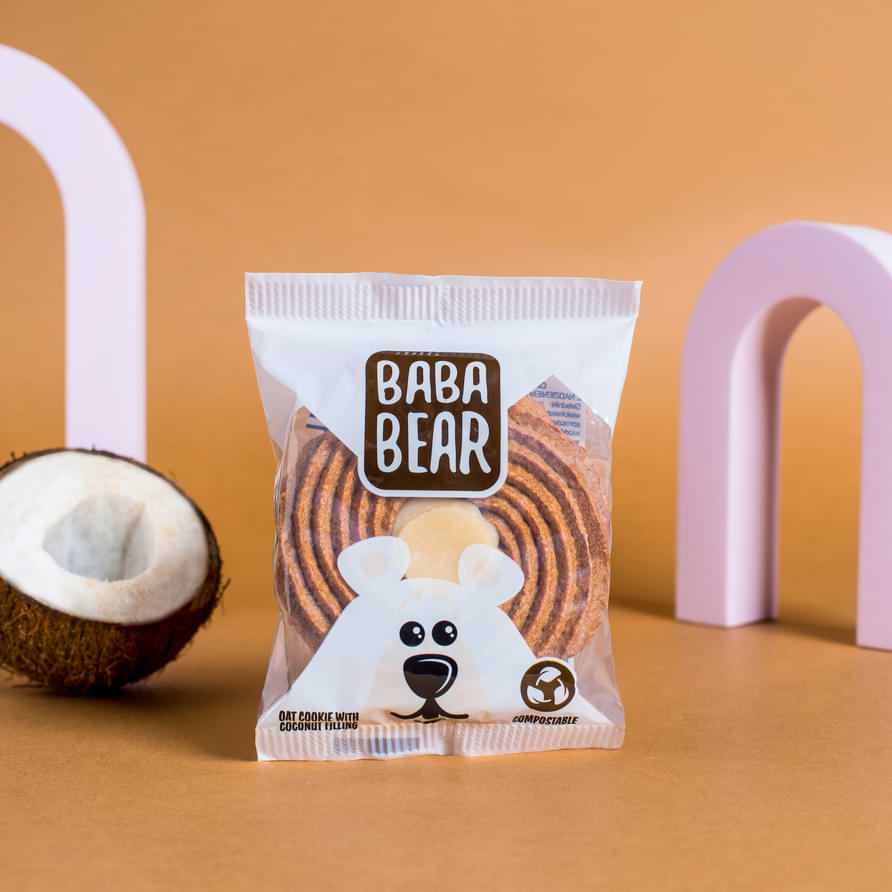 The road to retaining manufacturing like this wasn't easy. Founder Mikołaj Golatowski tried a few unsatisfactory options before finding the perfect solution; at first, he tried compostable PLA foil, which turned out to have a low moisture barrier and was compostable in industrial conditions only. He knew that due to Poland's lack of such facilities, it was pointless to produce packaging that customers cannot dispose of. In the next step, he wrapped the products in recyclable packaging; "but with the Pandemic and the war in Ukraine, which shrank economies, garbage collection fees increased, and I noticed more and more trash being thrown into the forests surrounding our office, and I realized recycling just wouldn't work here".
At that time Mikołaj's wife got pregnant and he started wondering about the kind of world his son would be born to. 
Then he found out about TIPA, through Polish packaging manufacturer, Ewadruk. 
The flexible packaging developed by TIPA and Ewadruk has the same properties as conventional packaging, including durability, printability and transparency. When the packaging is no longer needed, it can be put in a composter, where it will biodegrade into nutrient soil. 
"We made packing machine trials, some composting tests on our own and ensured there are home compostable certifications for the foil and dyes. It all went smoothly, and the rest is history."
The Company now packs its "Baba Bear" cookies in packaging produced by Ewadruk from TIPA compostable packaging. The story behind these cookies is adorable: Mikołaj wished to create a line of healthy snacks for children. "We developed some awesome sugar-free cookie recipes and dried melon and kiwi fruits to perfection." He wanted a name and theme that are simple, eye-catching, and related to kids and nature. His inspiration came from his 1-year-old nephew, whose only word back then was "baba". "In my mind, 'baba' emerged as the simplest word possible." He thought that the best match for 'baba' would be 'bear' – kids' favorite and forest's ruler. "Baba Bear" was born from this – a funny-looking bear who would like people to stop littering the forests and take care of Mother Earth.
Thanks to the cooperation with Ewadruk and TIPA, the Bear has been doing the magic, as the compostable packaging he's wrapped in has opened many doors internationally, and "I'm sure the Bear will soon be found in stores all over the world." 
Together, TIPA and the Bear are indeed the forest's rulers.
Baba Bear's compostable choice: