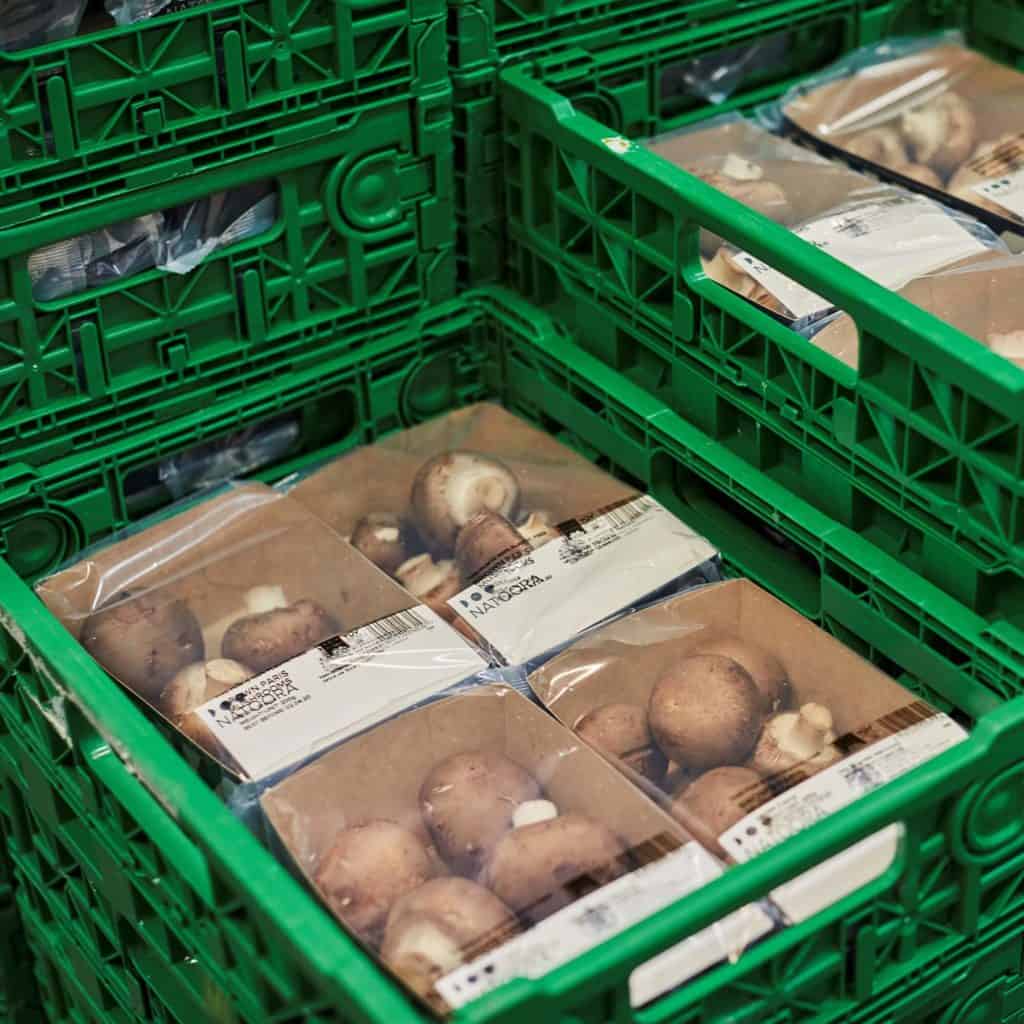 Founded in London in 2004 with a vision for sustainability and seasonality, Natoora began as "the first online farmer's market," connecting consumers with farm-fresh and seasonal fruit and vegetables, fresh fish, cheese, and meat from all over the country. Their sustainability mission has always been clear: the health of the soil is paramount to the health of the fruit, which is why TIPA®'s compostable packaging made a perfect fit for their produce. Replacing the conventional plastic packaging on Natoora's pre-packs meant finding a high-performance alternative that would keep their delicate fruit and vegetables well-protected and fresh.
Natoora chose pillow bags for punnets made from TIPA 302, TIPA®'s home compostable film, which wraps a fully recyclable punnet for their Plastic Free™ packaging. Natoora worked with ULMA packaging machinery to pack their fruit and vegetables.
"We wanted to reduce our environmental impact in a meaningful way, and this meant changing the way consumers would receive fresh produce ordered online or bought through our partners in pre-packs," said Natoora's founder and CEO Franco Fubini. "It was important for us to work within the existing frameworks established by Ocado, Waitrose and Whole Foods and reduce our footprint in a way that reflects how people are increasingly shopping for fresh produce," says the brand, "It would be naive to try to blow the entire system apart when you can have a much wider impact by working alongside existing infrastructure."
Natoora's compostable choice:
High-quality flow-wrap pouches with horizontal fin or lap seal and durable seal on both ends, designed to wrap individual punnets.