A few years ago, SILBO decided to make a drastic change in their product strategy and to develop their brand based to exclusively offer environmentally friendly packaging.
They searched for a fully compostable film that could provide the same protective and premium qualities as conventional plastic with the added benefit of being truly circular. TIPA's films and laminates provided all these qualities and run on the company's existing converting machinery and their premium-quality product portfolio allowed SILBO to fulfill their commitment to high-quality packaging.
SILBO is the only company in the world to provide compostable film laminates printed with water-based inks, which do not have a negative impact on the natural biodegradation process of the packaging. The pioneering packaging converter was impressed with TIPA's constant R&D, and their developing portfolio of solutions responding to the technical demand coming from the food market. This allows to collaborate with TIPA for new projects, which in turn allows them to develop their own offering and expand their design possibilities.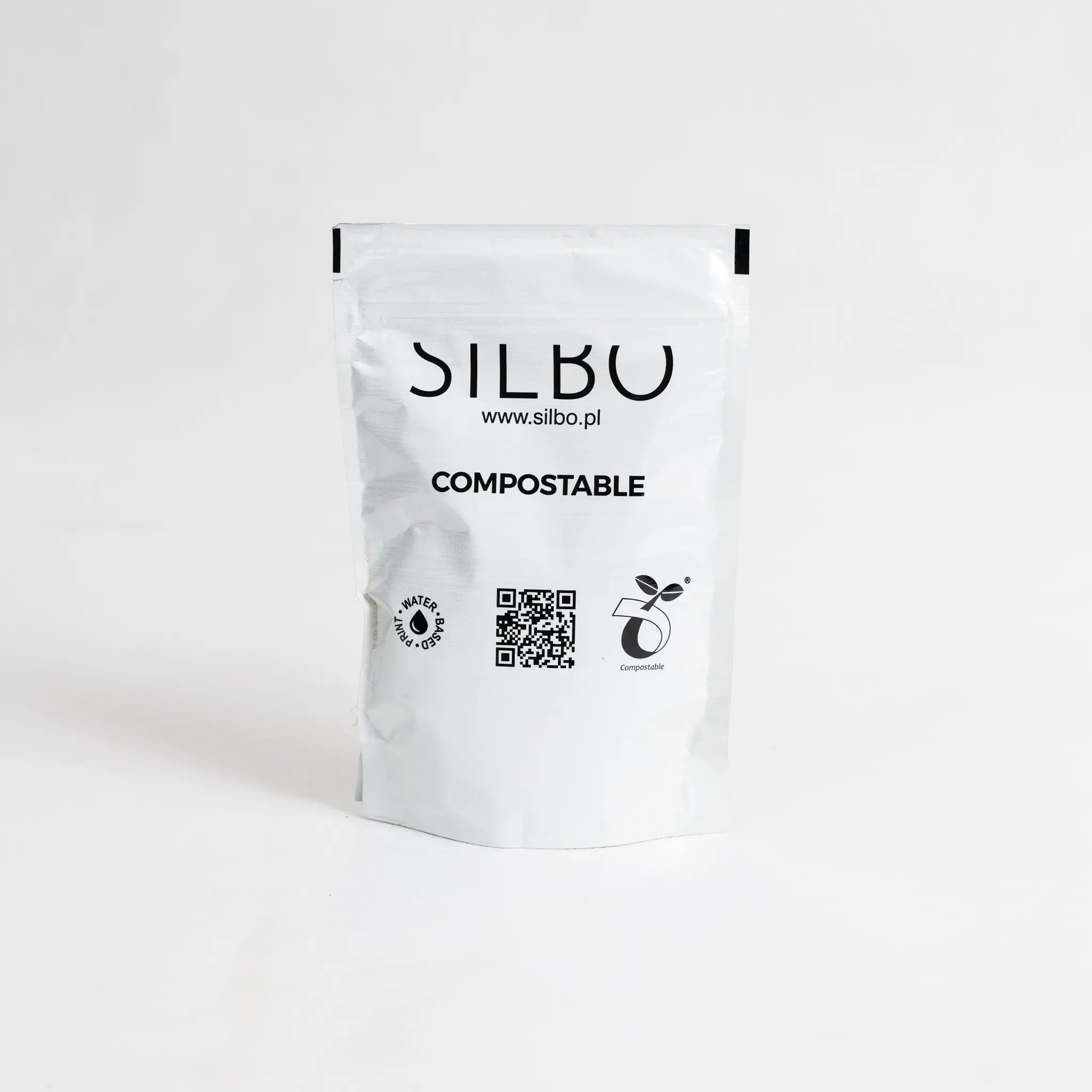 Together with TIPA®, SILBO produces food packaging that meets important hygiene and safety standards, is resistant to moisture, fats, aromas and gases, is suitable for refrigerated storage, and is all certified compostable.
SILBO and TIPA collaborate on projects together for fresh produce, dry food, and fashion packaging. SILBO uses TIPA's films for their excellent transparency, durability, and premium look-and-feel.
SILBO's compostable choice: